Microsoft made the right decision not attending CES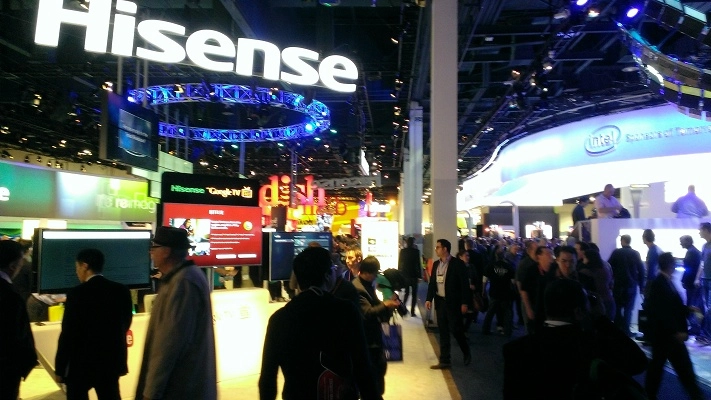 There has been much discussion about Microsoft's notable absence at this year's International CES. Every Microsoft-related article I've seen online has started with "Microsoft might not be at CES this year, but…" or something to that effect. But as much as I might hate to admit it, the Redmond-based devices and services company made the right decision.
Historically, the vast majority of Microsoft's enormous CES booth has been dedicated to showcasing products that were already on the market. And most of the time, these very same devices were on display at their respective manufacturer's booths. As a result, there was very little new technology for the company to actually put on display, aside from a few upcoming Xbox 360 games and a small software update or two. So while the lack of a Microsoft booth felt strange this year, it was still very easy to get hands on time with the various Windows Phone and Windows 8 devices.
There was, however, one product that was noticeably absent: the Microsoft Surface tablet. Hundreds of Windows 8 tablets were on display, but Microsoft's "gold standard" for Windows 8 and Windows RT tablets were nowhere to be found. While this might seem like a poor decision on Microsoft's part, I suspect it was intentional. When the Surface was announced last summer, some of Microsoft's partners felt betrayed. By keeping the device away from the public at CES, Redmond essentially threw its partners a bone and let the spotlight shine on other devices for a while.
While Microsoft employees were not available to answer questions on the show floor, a fairly large contingent still made the trip to Las Vegas for private meetings with partners, supporters, and the press. Steve Ballmer made a surprise appearance on stage during the Qualcomm CES opening keynote, Panos Panay was on hand to show off the Microsoft Surface with Windows 8 Pro behind closed doors, Greg Sullivan was on hand to talk to Windows Phone partners and supporters, ExpertZone held exclusive Xbox events for RSPs, and much more. Microsoft Research even showed off the fantastic IllumiRoom tech demo during Samsung's press conference. So while Microsoft didn't have a booth or keynote, the company's presence could still be felt everywhere.
Of course, one has to wonder whether this is becoming a trend. In addition to Microsoft, Dell, HP, Nokia, and other big companies were absent as well. Is this a blip in the history of CES, or the beginning of an exodus? It's hard to say at this point, but CES – particularly the massive Central Hall – seemed to have less to offer this year. Either way, sitting on the sidelines this year was the right decision for Microsoft.