Microsoft Surface Pro – more than just a different OS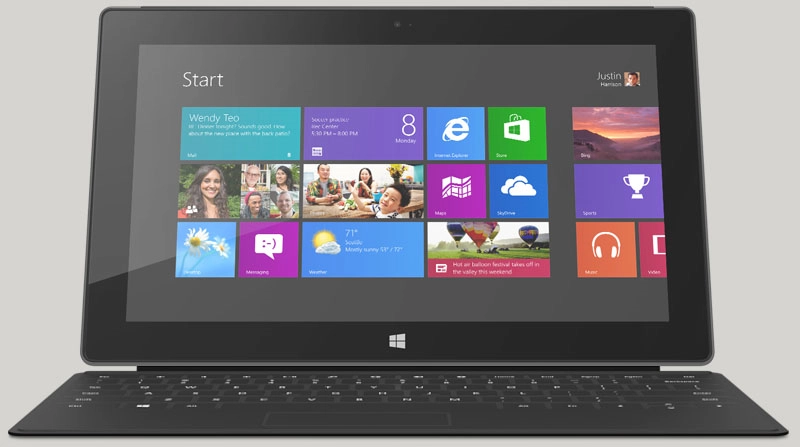 The Microsoft Surface with Windows 8 Pro is set to be released in just a few weeks, roughly 90 days after the Surface with Windows RT hit the market. I fully expected the device to be virtually identical to its predecessor, but with a slightly thicker form-factor and the inclusion of a pen, fan, and beefier internal hardware. Surprisingly, the Redmond devices and services company didn't just rest on its laurels. Instead, the Surface Pro has a number of minor tweaks aimed at addressing user feedback from the first three months on the market.
While I stand by my relatively glowing review of the Surface RT, the device did have a few minor annoyances. The biggest of which, of course, was a charging port which seemed great in theory but was a little difficult to use in practice. Thankfully, while Microsoft kept the same design with the Surface Pro, it has been tweaked in such a way as to make it much easier to use. Other power-related improvements include a longer power cable and the introduction of an extra USB port on the charging unit. Microsoft also bumped up the distinctive 22-degree chamfer to 26 degrees for a better viewing angle – adjusting the back-facing camera accordingly – and repositioned the microSDXC card slot on the right-hand side of the device, rather than under the kickstand. None of these alterations are particularly life-changing, but they do serve to add an additional layer of polish to what was already an excellent device.
So should you upgrade to the Surface Pro? That depends on what you need. Personally, I like to describe the Surface RT as a tablet with laptop functionality and the Surface Pro as a laptop with tablet functionality. Both devices share a similar design and compatible accessories, but the Surface RT is a tablet that you can use for work. The Surface Pro, on the other hand, is a laptop with the body of a tablet, bringing with it full application compatibility but a shorter battery life, thicker design, some additional weight.
I wouldn't be surprised if Microsoft decides to release a Surface RT design refresh a few months from now to bring it in line with the Surface Pro. Regardless, it's nice to see that the company isn't waiting for version two to address customer feedback.
[
The Verge
]