App review: Adera Episode 3 for Windows 8/RT
After a longer-than-expected wait, Adera Episode 3: Escape Into Light is finally available on Windows 8 and Windows RT. This point-and-click adventure game (like the classic Myst) is one of my favorites on Microsoft's new OS, and it's an exclusive to boot. In addition to continuing the story, Episode 3 changes things up a bit by adding three new difficulty settings and dropping the allotted achievements to 100 Gamerscore, rather than the 200 GS that Episode 1: The Shifting Sands and Episode 2: The Shadow Path offered. While the first episode is available for free, the second and third installments each cost $3.99. Should you pick it up? Read on for our full review.
Adera's graphical quality is noticeable right off the bat. It's easily one of the nicest-looking games on the Windows Store, whether you're exploring the environments or watching a cutscene (which seem to be more frequent this time around). You play as Jane Sinclair, an adventurer who becomes stranded and gets caught up in a strange – and sometimes magical – mystery. The story isn't particularly exciting, but it's interesting enough that you'll want to find out just what is going on in this strange world. The music is excellent as well.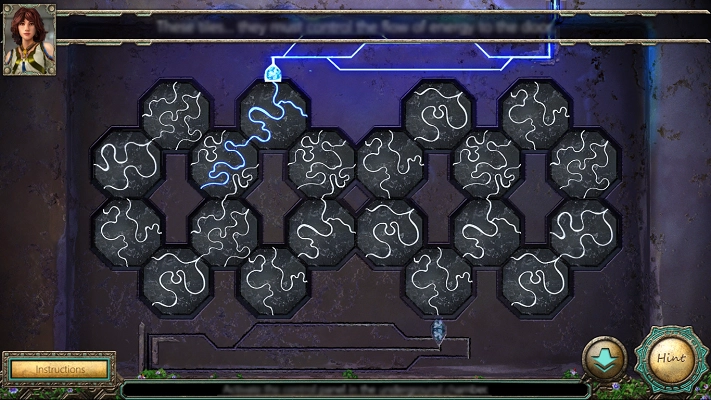 The gameplay hasn't changed much since Episode 1 either. You can pick up items or move to a new area by tapping (or clicking) on the screen, look around by swiping, and get a closer look with pinch-and-zoom. If you're on a tablet, you can also take advantage of the accelerometer to "look" around as if your device was a window into another world. The tools you collect as your progress through the game help you in your journey, as do your journal and a mysterious orb. Puzzles, however, are the key to progression. Each installment features a new selection of puzzles, which are re-used to various degrees of difficulty throughout the episode. The more subtle puzzles require you to find an item to clear a path or access something, while the more obvious ones task you with moving, spinning, organizing, or flicking pieces into place as part of a mini-game.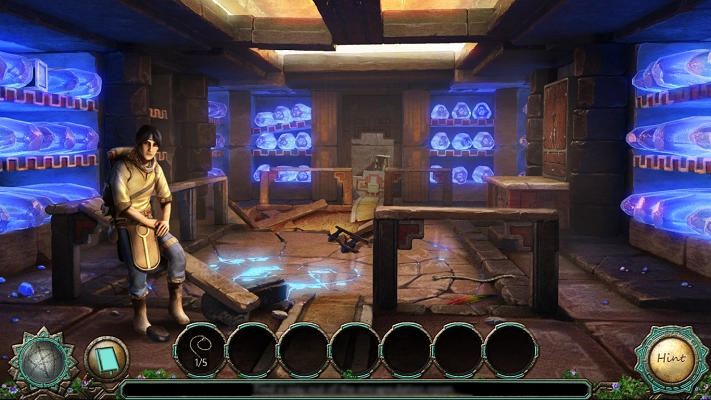 Adera is designed to be consumed in bite-sized doses, so each episode can be completed in just an hour or two. Episode 3 seemed to be slightly shorter than the previous ones, but that's likely due to the fact that I spent less time looking for collectibles this time around. The shorter achievement list means that developer HitPoint Inc. had to cut back on the collectibles and hidden object-based achievements in favor of those based merely on progression. On the other hand, fans of the game will be pleased to know that there are now three difficulty settings (which retroactively apply to all episodes): Tourist, Explorer, and Trailblazer. Tourist is designed for beginners who'd like a lot of hints and visual clues, while Trailblazer removes them entirely. This is especially useful for achievement hunters worried about accidentally voiding the Aderan Intiution achievement.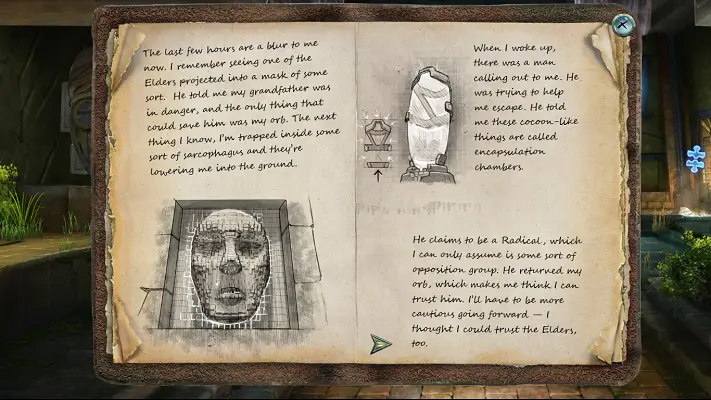 As before, the game will sync your save state across platforms, letting you start an episode on your PC and finish it on your tablet. It also supports the Share Charm, lock screen wallpapers, and a menu from which you can listen to the soundtrack. Performance, too, has been improved, although I did notice a few stutters here and there on devices with lower-end processors.
I completed Adera Episode 3: Escape Into Light in a little over an hour and there isn't much replay value once you've discovered all of the collectibles, but it was still worth the price of admission. The game is to Windows 8's touch interface as Solitaire was to Windows 3.0's GUI – a fun, entertaining way to learn the basic mechanics of the OS. But unlike Solitaire, Adera features a fun story, great gameplay, and beautiful graphics. I'm already looking forward to Episode 4: Tower of Visions.
Download: Windows Store