For the first time in years, Sony products don't make me fall asleep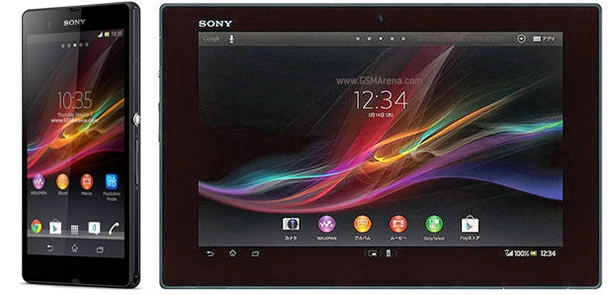 For a long time, Sony has been a company that hasn't really held much interest to me. It just seemed to me that every time the company got a good idea, it messed it up somehow. The previous Android tablets from the company most certainly did nothing to impress me, and the company's Xperia phones have always seemed to be a couple of steps behind the competitors. Not any more.
With the introduction of the Xperia Z phone and Tablet Z tablet, Sony has some seriously attractive products on their hands. The Xperia Z is a 5-inch beast with a 1080p screen, 13 megapixel shooter, 2GB of RAM, microSD slot, and every other bell and whistle. On top of packing this into a sleek device, the company went ahead and made the entire thing water proof, which is perhaps the most unique aspect of the entire thing. Instead of going the normal route of making an ugly looking, low-spec device that's especially made to be water proof, it's a feature built into a top-of-the-line model, and without it looking to suffer from it.
The Tablet Z is equally impressive. Not only is it a much needed 1920 x 1200 pixel tablet in a world where companies still release 1280 x 800 pixel tablets that don't impress in other ways (like size or weight), but it's actually thinner and lighter than the competition as well. At less than 7 millimeters thick and 495 grams heavy, it's quite significantly lighter and slimmer than other 10-inch devices. It remains to be seen how this affects real world battery life, but if the "up to 10 hours" spec Sony operates with is anywhere neat correct, it should be well worth it.
To continue listing specs, the Tablet Z packs the same chipset as the Xperia Z, a quad core Snapdragon Krait with Adreno 320 graphics. MicroUSB, 8 megapixel camera, and cellular options are also in there. As if all of that wasn't enough, this one too is water proof in shallow water, just like its phone counterpart.
There are a lot of things to like about these two devices. The water proof aspect is something I'm actually quite excited about, as having that spec in devices this impressive means that we're getting closer to where it becomes a standard feature in devices. Right now, water and drop damage are two major enemies of mobile technology, and if we can eliminate those, we'll see a whole new era of mobile tech. Even though having a water proof device might not seem immediately useful to everyone, it's one less thing to worry about in daily use. Kitchen and bathroom use becomes safer, you can them while it's raining, at the beach, at the pool, and other places that we are so used to consider device unfriendly that we might not even realize it.
I'm also very excited about the weight of the Tablet Z. If the last few months with the iPad mini has taught me anything, it's that weight is key when using a tablet. I wouldn't even remotely consider buying a 10-inch tablet right now, as the notion of something that large and heavy just makes me laugh. While I also won't buy the Tablet Z because of its physical dimensions (a 10-inch tablet is a 10-inch tablet) and the fact it runs Android, I really applaud that it's shaving a whole 100 grams off what we've come to know as a thing and light 10-inch tablet. Trust me, it will be very noticeable in use.
Obviously these devices aren't perfect, but I'm impressed. You have two devices that both pack specs that put them right there at the top of the game right now, and that's before the water proof aspect of them is taken into account. No doubt we'll see devices that match these come out in 2013, and that's a good thing. 2012 was a sad thing for Android tablets if you ask me, with Samsung spewing out some garbage that seemed like jokes- and still do. Asus did help the market mature a bit, especially with the Nexus tablets, but it still seemed like most companies had just given up.
I doubt I'll end up with a Sony device any time soon, as I have no interest in Android tablets and no plans of switching out my Galaxy S II phone. However, these two are frankly the only two Android devices in ages that have made me bat an eyebrow. It's nice to see Sony be ahead of the game for once, and I hope it continues. Samsung is frankly getting lazy by being on top, and at the rate Google is removing features from Nexus devices, it's nice to have an alternative before they come out with the Nexus 5 and it turns out to be two cans and a string.