Microsoft Live Tiles tackle information like no other interface can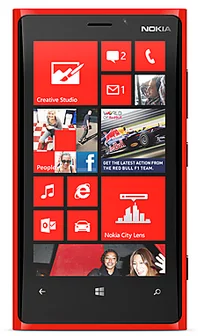 My name is Michael Archambault and I am addicted to Live Tiles.
Microsoft introduced us to a new ideograph in 2010, that it hoped would ensue us to believe desktop icons of the past were dead. It calls these new ideographs Live Tiles.
These new rectangular bursts of color aren't static like their desktop icon siblings, but instead flip (Windows Phone) or slide (Windows 8/RT) to display a sneak peak of what is going on inside their respective applications. Live Tiles can be described as a combination of desktop icons and widgets.
Live Tiles follows a simple design scheme that was born in Redmond, when Microsoft set out to create a typography-based design language. This language was first witnessed on Zune devices and in Windows XP's Media Center. With Metro's integration into Windows Phone, Xbox 360 and Windows 8/RT, Microsoft choose to evolve the original Metro design concept with what it called "digital design." Unlike devices like the iPhone, which use faux leather and paper in their interfaces, Microsoft choose to create a flat, vibrant colored UI without texturing, gradients, or any forms of shading.
When Microsoft announced the Windows Phone's mission to "get you in, out and back to life," Live Tiles were presented as a way to quickly view information from various applications without having to launch each one separately. The Redmond team wanted to showcase how current smartphones forced users to enter individual applications to view information. Android had a moderate solution to the problem by allowing users to customize the phone with widgets; while useful, the widgets taxed early versions of Android, causing the interface to sometimes lag if too many widgets were added. Live Tiles are non-taxing on a smartphone and provide what is arguably one of the smoothest UI experiences, next to iOS.
Fast forward to 2013: Metro is now known as the "Windows 8 and Windows Phone UI" (yeah, that's a mouthful) and Live Tiles are becoming the center of Microsoft's mobile and desktop ecosystems. While slightly different in design, Live Tiles carry out the same functionality on both Windows Phone and Windows 8/RT devices. Simply pin weather, mail, news, social media, and other apps to your start screen and you're able to view all of your information at a quick glance.
Whether or not you like Live Tiles will be your own opinion. In my case though, Live Tiles have become a way of life, and I can't imagine surviving without them. While sitting next to friends who reach for their iPhone, they must open Twitter to read their latest tweets, launch the weather to get details about the day's chance of precipitation, find the latest headlines and more. On my Windows Phone (currently a Nokia Lumia 900), after I unlock my device all the information is immediately available at a glance. The same idea applies to my Windows 8 PC; I simply log into my PC and I have an instant view of email messages, the weather, news from various applications, security status, and more in one glance.
Static iOS icons are dead and Android widgets are aging – Live Tiles are the solution.