The Samsung Galaxy S4 launch didn't quite fly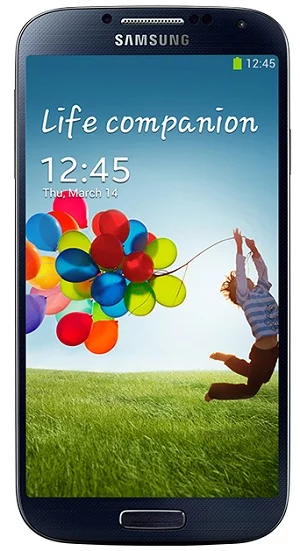 Imagine you created one of the best pieces of equipment ever made, on the total cutting edge of technology, and then the advertising company hired to promote it managed to make the name synonymous with Hitler? I imagine that's sort of what the developers of the Samsung Galaxy S4 must be feeling like today.
Samsung spent yesterday promoting their new Samsung Galaxy S4 with a bizarre stereotype and sexism filled off-Broadway event that evidently was aimed at losing those pesky female consumers via multiple cheesy and poorly written skits.
HTC then decided to imitate the Samsung Galaxy S II and S III commercials (in which Samsung fans visit the iPhone lines), and dropped by the event to give people waiting in line snacks and HTC One promo materials. HTC's Twitter feed started in on the snark fairly early, too, calling the S4 the "Next Big Flop." All in all, it was a pretty bad night for Samsung, but that was mostly due to the event and not the product itself.
The Samsung Galaxy S4 comes in at 5.38 x 2.75 x 0.31 inches, has a removable 2,600mAh battery and screen resolution of 1920 x 1080, and comes with Android 4.2.2 Jelly Bean. It also packs in a 1.9GHz quad-core processor or a 1.6GHz octa-core processor, supports 802.11AC WiFi, and features a microSD slot capable of handling up to 64GB.
The Galaxy S4 supports dual camera, which allows you to record from and back camera at the same time, and might be kind of cool if you've got the camera mounted on an extension arm and want to record the surroundings and your reactions. An example that immediately springs to mind would be cringing at the Samsung Galaxy S4 launch event.
Based on specs and the Galaxy S III's legacy, I think this will most likely secure somewhere around third place in the smartphone market this year, probably behind the iPhone 5 and the HTC One.
Not having either the One or the S4 in my hands, I can't really compare, but with how Samsung shot itself in the foot with the launch event, it's going to have to go a lot farther to gain traction. And at the moment, Apple could probably release a brick for a phone at this point and secure first place in the smartphone market.
It was a pretty miserable launch for a phone I really want to like. I should have known something was up with the event yesterday when my Twitter feed filled up with comments such as how nice it was that the S4 came installed with all that software because, as a woman, having to go to the Play Store and download it was downright tiresome.
Having worked with literally hundreds of Galaxy Tabs, and a few Galaxy S IIIs, I have historically liked most of Samsung's products. Let's hope it can flog whomever came up with and approved yesterday's offensive, sexist, boring, and bleh event, and move on to producing a great phone.
It's been really hard to beat HTC for bad PR recently, but I tip my hat to Samsung for yesterday.