Feedly prepares for final step in migration from Google Reader: What you need to know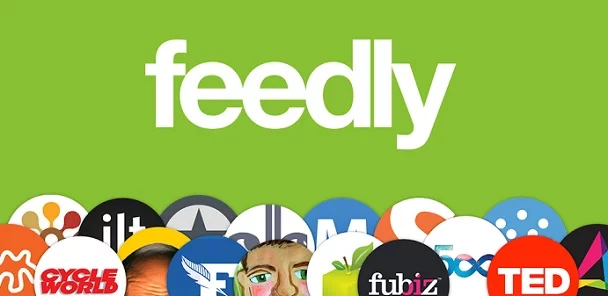 As the July 1 date approaches – the day when Google Reader will recede into the annals of internet history – time is of the essence to make sure all of your RSS needs have been taken care of. If you're like me and chose feedly as your Google Reader replacement, then you should be pleased to know that feedly is almost done completing its migration from the Google cloud to its own cloud. However, there are still some things you can do yourself right now to ensure a smooth transition for all of your RSS feeds (including this one!).
First, make sure all of your devices are running version 16 of feedly. This not only includes your mobile phones and tablets, but also your feedly extensions on the desktop, too. If you're running Chrome, you have two ways to check this:
Simply navigate to feedly.com, and scroll to the bottom in the left-hand column (under the list of your feeds). Check the version number there.
Navigate to chrome://extensions, and find the feedly extension. Make sure its version number starts with 16. If not, simply click Update extensions now at the top of the page.
For all of your other devices, it's simply as easy as opening your respective app stores and making sure feedly is up to date.
When you receive a message on one of your devices that your account has been migrated to the feedly cloud, feedly says it's essential to restart the app on all your other devices – this will ensure that everything will sync properly.
There may also be some hiccups along the way. According to feedly, you can expect these oddities to happen:
Your unread count will be reset.

Only your most recent thousand starred items in Google Reader will be saved to feedly. If you have more than 1,000, you may want to save the oldest now.
There may be a gap of several days before all of your saved items are migrated over to feedly's cloud – if they don't show up right away, just give it some time before you freak out.
Some feeds might not parse correctly in feedly's new system. If this happens to you, send a message to [email protected], and hopefully an engineer will fix it promptly.
Google sign-in will still be supported, with support for more sign-ins on the way soon.
For feedly's full blog post with more detailed information on what to expect, simply check out the source link below.
While I am personally still sad to see Google Reader go, I know that competition in this area will be a good thing, and services like feedly are bound to get better. Heck, even Facebook is rumored to be working on a Google Reader replacement, so I'll be interested to see what (if anything) comes of that.
In the meantime, let us know what service you have chosen to feed your RSS addiction. Also, be sure to share any feedly tips or tricks you've come across with the rest of us!
[
feedly
]