T-Mobile shows Sprint how a proper LTE rollout is done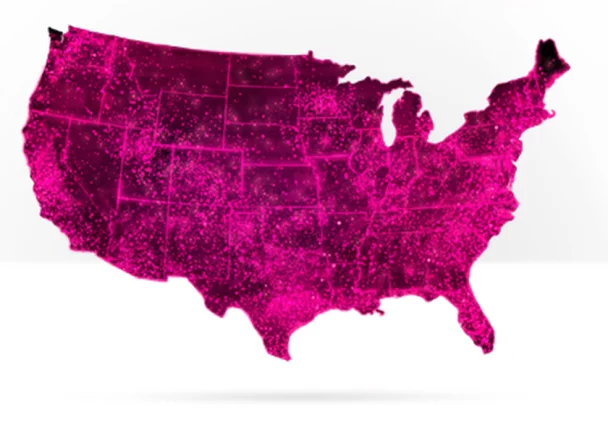 Yesterday T-Mobile made a few awesome announcements, including unveiling a new program that allows customers to upgrade their phones twice a year at new customer pricing. But what I found even more amazing was T-Mobile's LTE announcement, which completely blew most people's expectations out of the water. And while Sprint has always been major focus here at Pocketables, T-Mobile's LTE announcement should be of great interest to current Sprint subscribers, if only for the reason that T-Mobile really put Sprint in its place and showed it how a proper LTE rollout is done.
Let me explain.
Sprint has been working on a nationwide 4G rollout for almost five years. It started back in October 2008, when WiMAX was originally launched in Baltimore. The original HTC EVO 4G was the first phone to take advantage of the network in 2010; however, as we all know, the 4G WiMAX expansion ground to a halt, and an agonizingly long period of waiting began, during which time no one knew what was going to happen. For what seemed an eternity, there were no new WiMAX announcements, and only rumors of LTE.
Finally, in July 2011, Sprint announced that it would build an LTE network, and LTE deployments began in Chicago later in October 2011. Fast forward two years to today and Sprint LTE is available in about 110 markets. Let's compare that to what T-Mobile has done.
T-Mobile was obviously late to the LTE game, only announcing its intent to upgrade to LTE in February 2012. One year later, in March 2013, T-Mobile announced that its LTE network was available in seven markets: Baltimore, San Jose, Washington D.C, Phoenix, Las Vegas, Kansas City, Houston. Fast forward four months to today, and T-Mobile LTE is now available in 116 metropolitan areas, covering 157 million people – that's 57 million more people than its original goal.
Compared to Sprint, T-Mobile LTE is currently in 73 of the top 100 metro areas across the country, while Sprint is only in 22; only Verizon is in all 100. In these markets where T-Mobile has officially launched LTE, it claims that it is at 75-80% completion; Sprint, on the other hand, "launches" a market when it is between 30-50% complete.
T-Mobile has already started using spectrum from the MetroPCS merger to double LTE speeds in Las Vegas and bring HSPA+ 42 to Boise, Idaho. T-Mobile says that the old MetroPCS CDMA network will be completely shut down in 2.5 years, while Sprint kept iDEN around for 8 years.
During the press event yesterday, T-Mobile said that it will reach 200 million people covered in LTE in 200 metro markets well before the end of this year. Sprint, in the meantime, has extended its deadline for Network Vision into 2014.
Do I really need to go on? T-Mobile was late to the game with LTE, and not only has the company surpassed Sprint in terms of its rollout, but it's on pace to blow Sprint out of the water. Granted, T-Mobile isn't perfect – there are still too many areas that are covered in GPRS and EDGE, but given the pace of HSPA+ upgrades and its LTE buildout, I have confidence that T-Mobile will focus on its remaining 2G areas very soon.
Given what we've seen from Sprint the past several years, and how T-Mobile is sprinting towards the finish line, how do you see both carriers? Are you sticking with Sprint, have you jumped to T-Mobile, or are you on one of the big two carriers now? Let us know!
[
PC Mag
|
T-Mobile
| Wikipedia:
1
,
2
,
3
]