Let's brainstorm: Can you help us fix these issues with the HTC One?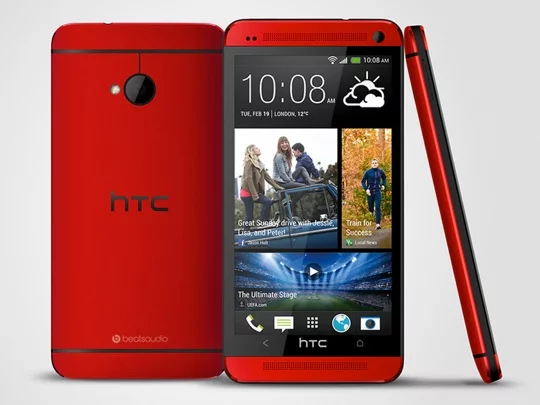 Long time Pocketables  reader Charles S. recently wrote in to complain of some issues he's been having with his brand new HTC One from Sprint, which was just updated to Android 4.3. His complaint appears in full below, with the hope that some of you might be able to come together, brainstorm, and figure out some solutions to these issues – some of which have been common complaints, and others not so much.
So I have had my (red) Sprint HTC One for about 3 days, and it has issues … It is stock (not rooted) and I upgraded immediately when I got it, to 4.3. Right after that upgrade, I decided to do a factory reset on the phone for the "just in case…start fresh" factor. Hard to tell if I had these issues before as I didn't use it very long before I upgraded to 4.3. They are as follows:
Notification that there is available WiFi where I am (when I am not already on WiFi), even though I have all the settings of notification (or checking for that matter) checked OFF.
 Missing profile pictures for people in the HTC stock text messaging app. This is intermittent, not sure what triggers it, but if I delete the text app from multitasking and then reopen, that often brings the pictures back.
WiFi and Mobile Data signal intermittently failing and/or not getting very good throughput. It was better on my EVO 4G LTE … that's unacceptable. And no, … it's NOT my router or ISP.
Keyboard intermittently switching back to the stock HTC keyboard, even though I chose everything to use Swiftkey. I have had to re-choose this often, and sometimes it remembers, other times not so much. And then even more annoying and strange, when the HTC keyboard does come up (even though I had previously chosen Swiftkey as the default keyboard), the HTC keyboard starts in voice mode … not even sure why it would or could do that since I'm not pressing the voice ke, and there is no setting to make it do so or not.
MASSIVE battery drain. I have checked what is syncing, and it's not much and not often enough for this amount of drain. I know there is the "new user" battery drain, this is not it I can assure you. All the normal things are working as usual, I check and double-check all the apps I have, most of them are only on manual or infrequent syncing (if at all), PLUS I did not have any problems on my old phone (Evo4GLTE) with any apps draining the battery quickly or with any of the settings which are almost identical on my "One." In fact the battery on my old phone (stock, unrooted) would last me 16-20 hours on a moderate/heavy use day. This new "One" should be better, but in fact if I let this phone go without charging and only very little use (few texts, few mins on internet etc) it would probably last 3-4 hours at best. THAT is a very big issue.
Please let us all know if there are any bonafide solutions to any of these. I don't want "turn off all mobile data or any syncing" because you know … we shouldn't have to. That's not a solution, that's a band aid or a crutch, and I won't do it. And I don't need "battery saving ideas" because I've used Android for about 4 years now, and I'm doing all the battery saving I care to (unless there is some brand new and unobtrusive thing that would help that doesn't turn off all services or severely decrease functionality).
Any help will be MUCHLY appreciated. Thanks.
Leave your suggestions below in the comments, and hopefully more people than just Charles can be helped!