Early release of CyanogenMod 11 KitKat now available on the HTC EVO 4G LTE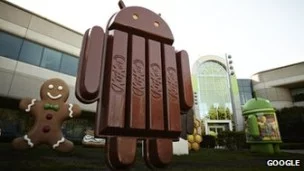 Developer Kushdeck released an unofficial version of  CyanogenMod 11 based on Android 4.4 KitKat this morning for the HTC EVO 4G LTE. The ROM is listed as an unofficial CyanogenMod 11 release, and still a work in progress.
The installation evidently requires TWRP 2.6.3 recovery, which is linked in the development thread. (The link is not to the TWRP site, so I'm thinking it's modified. There are no notes on that except one comment that someone needed to flash that version in the OP.) It also includes a link to the new KitKat GApps package, so there are three separate files you'll need to download and one potentially new recovery to install.
There are no screenshots of the new ROM yet; however, there are also no people shouting loudly that the ROM ate their kittens. I'll be flashing this sometime this weekend, but I've got another Sense 5.0 build and a different AOSP ROM in my queue before it. The first CyanogenMod 11 ROMs started appearing about a day ago across XDA, and have been generally well received with no mentions of feline consumption.
If you're planning on trying this out, please let us know how it works for you, but also make sure to make a nandroid backup and know how to flash a recovery image from fastboot just in case that version of TWRP doesn't work for you and the ROM breaks down on you.
[
xda-developers
]