Plants vs Zombies 2 makes its way to Android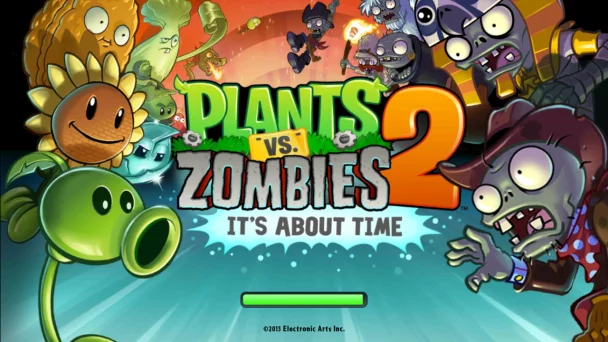 Recently the sequel to Popcap's plant-based strategy game was finally released in the form of Plants vs Zombies 2. After it was released on iOS there had been no release date for Android, which lead to plenty of scammers cashing in on similarly-titled applications, but hopefully that is over now.
Now, the only thing you have to look out for are the first few things that pop up when looking for the game (i.e. strategy guides that cost $2.50, which pop up as the first thing in search results).
The game takes place shortly after your defeat of the zombies in 2009 and features a time-traveling vehicle that helps Crazy Dave in his quest to locate the taco he just ate. Your first stop is ancient Egypt, where it's more Plants vs Mummies than anything else, but the basics are the same as in the previous game. Unlike the previous version (or at least the PC version, which is what I've played), you can purchase plant upgrades for real money in-game. You can also earn these eventually, so you're not just stuck with paying for them – it just takes longer this way.
The new version of the game also features some touch-interface powerups, such as the ability to decapitate zombies by pinching their heads, throwing zombies with another power up by flinging them, and another trace-to-electrocute touch upgrade. These cost coins to execute, which you can earn without paying anything for.
Plants vs Zombies 2 is free and available at Google Play. Various upgrades are available in-game, which give you better plants, more coins, etc.
I'm not currently sure whether or not the game is as fun as the previous, which I played through multiple times on the PC. I'm still fairly early into the game and it's a one-sided fight with me handing the mummies losses left and right using the strategies from the previous game, but there're tons of levels to come and hopefully it'll get more interesting without requiring me to spend money on it.
Download: Google Play