PSA: Prepaid T-Mobile phone SIM cards do work on postpaid plans and on tablets – and they're free once again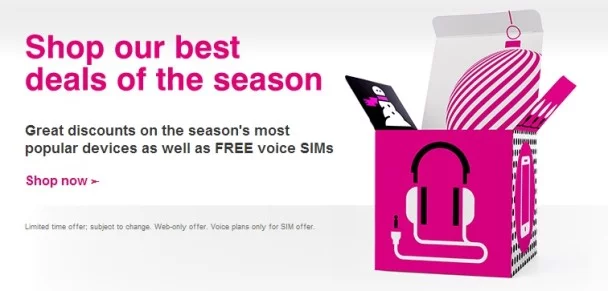 The last time T-Mobile had a free SIM card sale, I grabbed several for myself – two micro SIM cards and two nano SIM cards – just so I'd have some free backups lying around, just in case. However, there appeared to be some confusion by some readers on whether or not these SIM cards, specifically marketed for prepaid phone plans, would work on postpaid plans or on tablets. Some people insisted that they were only for prepaid phones, while others said that they would only work as a replacement on an existing postpaid phone line – not a new line. Some people even said that they wouldn't work for LTE.
Let me set the record straight: I'm happy to confirm that yes, they work on both postpaid plans and on tablets, and T-Mobile is even offering them for free once again. Indeed, I've already taken one of these prepaid micro SIMs and activated it on a brand new postpaid tablet line on my account, and am happily chugging along on LTE. This confirms my previous statement that there is physically nothing different about these SIM cards other than the packaging they come in, and they will work with any plan and any device that is compatible with T-Mobile's network.
To confirm, prepaid SIM cards that are marketed for phones:
also work on tablets.
can be activated on a postpaid account.
can be used for brand new postpaid lines.
can connect to LTE on postpaid lines.
Given this information, if you are a T-Mobile customer or are planning on becoming a T-Mobile customer in the near future, grab one of these cards. They are absolutely free for a very limited time, and doing this now will save you up to $10 later. There is also absolutely no reason to pay more for special tablet SIMs, since these phone SIMs work exactly the same on tablets.
Knowledge is power, folks. You're welcome.
[
T-Mobile
]