Spudz Pro with Spudz Sudz review
Spudz Pro with Spudz Sudz is a cleaning product for any glass surface, be that your cell phone screen, glasses, or lenses. The Spudz Pro with Spudz Sudz kit has a microfiber cloth that's sewn into a very convenient black tactical-looking carrying pouch that you can clip to just about anything.
The sewn-in microfiber cloth and canister securing stretchy thingie pretty much ensure that you're not going to lose a component of the cleaning kit without really attempting to.
If you'll recall, one of the themes of the International Consumer Electronics Showcase back in January was that your cell phone is filthy and probably going to kill you with germs and bacteria on the screen. I'm not a big believer that washing the front half of the cell phone will mitigate the bacteria on the back half where your hands go, but whatever. Spudz was not one of the companies telling me I was going to die due to bacteria, I appreciated that about them.
As cleaning products that remove dirt go, the Spuds Sudz liquid is not the best. I beat it with Windex. However you really shouldn't be using Windex on any lenses that you don't know the makeup of. Windex also doesn't come with a microfiber cloth that prevents scratching from Kirkland paper towels.
I wasn't too worried about the Ipad 2's mains screen here, that thing can take Windex all day long. The camera lens, I'm not so certain about. While I know my HTC EVO 4G LTE's lens can probably take anything short of Comet Scouring Powder, I'd much rather use a microfiber if just for the fact that kleenex/paper towels are going to leave that one or two towel hairs.
So, to test the product, I put it up against my daughter's filthy iPad 2, some camera lenses from 1962, my wife's glasses, and the weird plastic-coated Honeywell thermostat. I also made my EVO 4G LTE shine, but the pictures (taken with the EVO 3D,) just don't do it justice.
Spudz Pro with Spudz Sudz vs Windex on the iPad 2
We'll start with the iPad 2, which has been relegated to being a virtual piano and playing Silly Songs with Chica for my ten-month old. It also gets a fair amount of use from me as I'm playing with Jailbreak apps, but that's a different story. With this we're dealing with fingerprint smudges and a small amount of something on the baby. I'm thinking it was carrot remnants, but may have been something far nastier.
Using only the most scientific methods, I put a piece of paper in between the sides and realized Scotch Tape doesn't stick to anything.
Spuds Sudz doesn't foam, Windex does.
After the cleaning was done with the same effort and time applied to each side, I was left with a nice little dirty streak down the center. Both sides cleaned as well with the Windex/paper towel leaving some fibers and the Spudz Pro with Spudz Sudz leaving a couple of larger bits of something on the screen.
Tilting the thing up and brushing it whatever the Spudz Sudz had left behind brushed off. The paper towel remnants were sticking on for dear life and had to be microfibered off.
Spudz Sudz scored a very slight win over Windex.
Spudz Pro with Spudz Sudz vs glasses
Not having worn glasses in 20 years, I don't have much of a call to clean them. However my wife does, and about 20 seconds worth of cleaning took them from dirty (left,) to clean (right).
Bam! Clean. But not particularly cleaner or easier to clean than with a Kleenex.
Should be noted that the company makes a version of Spudz Sudz with an anti-fogging agent for glasses, this however was not it. I noticed no difference between fogging the glasses up and the mirror behind it. Same foggy breath dissipation..
Spudz Pro with Spudz Sudz vs 1960's era camera lenses
I decided to test the Spudz Sudz on some previously wickedly expensive professional camera lenses that today you'd probably laugh to know they were more than $10 at one point. I've been cleaning them for the past 30 or so years with the cloth that I'm assuming came with the lenses, which was the best pre-microfiber cloth you could probably get.
Results here were quite a bit better and did reflect the 50 years of cleaning improvements.
Cleaning the cleaner
The microfiber cloth is going to get dirty at some point, and when it does you just check it into the washer as long as you're not using a fabric softener and do not dry it you'll be fine. They don't mention the don't dry it portion, however I've had microfiber become minifiber in a dryer before, so heed my warnings.
Is it worth it?
Let's say you don't have glasses, have a cell phone or tablet with Gorilla Glass, and are not too fond of touching you laptop screen for no reason since it's not a touch screen. In this case, I'm going to say no.
If you have reason to need a clean screen and a lens quite a bit, want a glass cleaning kit that you can attach to pretty much anything and not worry about losing it, yes. I've had times while in the wild that I realized my camera lens was toast, I missed a couple of shots that I'd like to have had. for me, as an idea this is something I can get behind.
The Spudz Sudz that are included probably are good for 30 cleanings of a tablet. Significantly more for glasses or cell phones.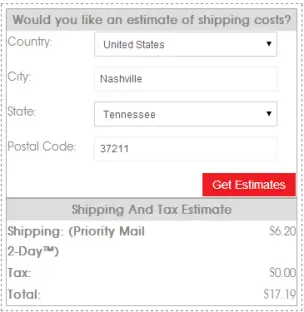 The price point is close but not what I would want it to be however. Coming in at $10.99 and with shipping costs for orders under $50 and tax not included,  you're dealing with a product that's going to be in the $15-20 range at least.
Shipping an order under $50 to Tennessee would have run me $6.20 taking my total to $17.19 to order from the manufacturer. I'm not sure if there's no tax or if it's just not included there as that only claimed to be a shipping cost estimator.
At the moment, the manufacturer's site is the only place I can find to order, so you're going to be paying MSRP and shipping until a big company like Amazon gets the product on their radar, which may be in the next few days as this is a new item and it's a pretty good product.
At $17.19, I might pass. at $8 I would grab it up. At $10.99 I would wonder why it wasn't $8 which seemed to be the perfect price to me and I might not balk at the shipping.
If you get it, you're probably going to like it. It cleans well, and travels extremely well.
The Spudz Pro with Spudz Sudz is available from the manufacturer's website for $10.99 with free shipping on orders over $50. If you're using it for glasses though, you might want to grab the version with fog guard.