8sms lets you send and receive texts on unrooted Nexus tablets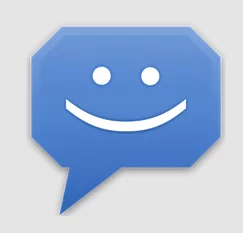 If you've got an LTE tablet laying around, like a Google Nexus 7 by ASUS or a Nexus 9 by HTC, and you're also a T-Mobile customer, chances are you've activated it on one of T-Mobile's low-cost data-only tablet plans. (Personally I'm on the $10/month Match Your Data Plan, which gets me 5GB of data for my tablet.)
If this is the case, you may have also noticed that T-Mobile advertises unlimited texting on all of its tablet plans, even though texting is disabled on stock Nexus devices.
Trust me, I've tried figuring out how to enable SMS using my tablet number in Hangouts, with no success. I've sideloaded Google's Messenger app, also with no success. I've tried the standard third party messaging apps, like Textra, GO SMS, and chomp, also with no success. With all of these, I'm only able to view a text message right when it comes in – but as soon as I dismiss it, it's gone for good.
Luckily, I recently discovered one last third party SMS app, which is based off the stock AOSP messaging app in KitKat. It's called 8sms, and this is the first app I've found that lets me receive and send SMS messages from my Nexus tablet, just like any other regular messaging client. It doesn't delete any of my messages, like stock Android wants to do, and it just plain works.
Granted, it does look a little outdated, and there's an advertising bar across the bottom, but that's a small price to pay for this functionality. Additionally, you can remove ads by making an in-app donation, and the developer even has a beta version of the app that updates the interface to a new Material Design theme.
The app hold a lot of potential, and like I said – it's the only one that works on a completely stock, unrooted Nexus tablet. Download it below, and text away!
Download: Google Play