How to prevent others from downloading, printing, or copying your shared documents in Google Drive
Google Drive is king of the hill when it comes to sharing and collaboration, allowing file owners to fine tune their sharing options: users can choose to share files with anyone on the web (i.e. their files are public), with anyone who has a link, or only with specific people after logging in with their Google accounts. Google also takes it one step further, allowing these people with whom you have shared your file to only view them (i.e. read-only mode), to be able to leave comments on them, or to have full editing capabilities.
For a long time, that was it – but Google is now allowing its users to have even more control over their shared files. Now, when you first click the "share" button, there is a link for advanced options: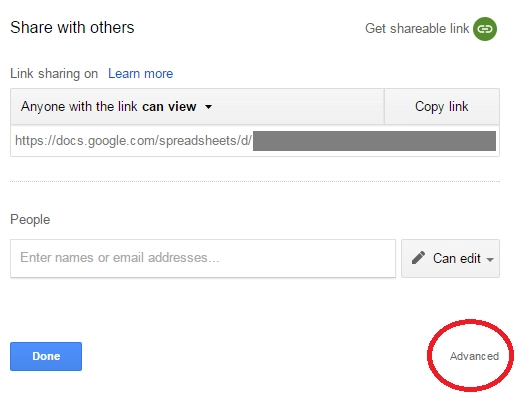 Next, these options appear:
Prevent editors from changing access and adding new people
Disable options to download, print, and copy for commenters and viewers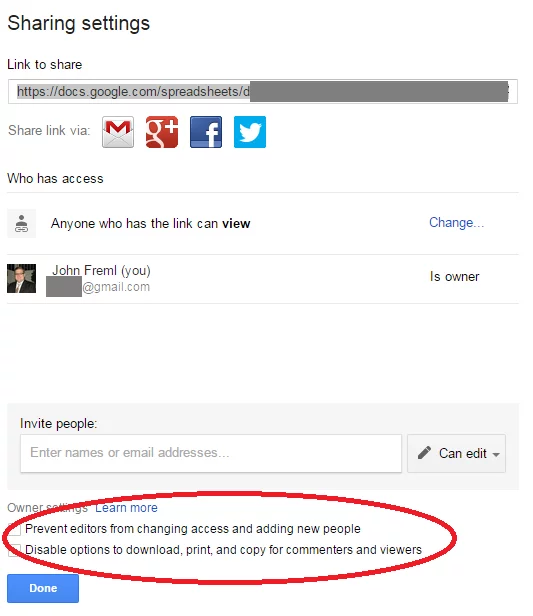 Do you have any other Google Drive tricks up your sleeves?