Yet another couple of updates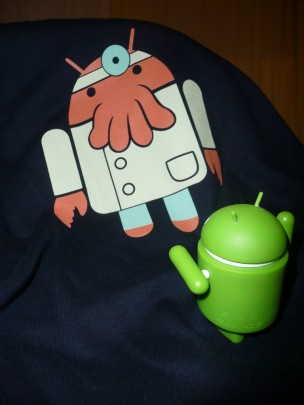 Sorry gang, last week has been a four person vomit fest as a stomach bug decided to travel around. Thought I'd update you all on some things. Forgive the things sounding bleak, I'm just ill and that's coming across.
User reviews – I got a company interested last month, and then the site was down and unloadable for five days straight (6 minute page loads,) and then again Monday or Tuesday morning. It was also down for a few hours with a database repair.
If we can stay up a week without problems I'll hit them up again. If I'm not mistaken in 9 weeks we had no content for two weeks (CES, site editor shot, pages down) and been down for about two weeks (if you add up all the random times we went down). Not been a particularly good run past couple of months.
Trying to psych myself into making it a good run starting tomorrow. Would have done it today, but seriously ran out of time.
Pocketables in general – I've been scheduled a couple of times to speak with the person who's in charge of this. I've been bumped once, had to reschedule and then not got a call back another time, and basically have the feeling that it'll be a few months out.
I can confidently say there's not going to be anyone returning to Pocketables for writing purposes now. Had hoped we might be able to broker a deal where people got what they had been promised/signed on for, but nope. Bridges burned even if they do come around.
That said, this means anything put on Pocketables is making CG money and I'm just trudging on at month five with the hope of maybe getting Pocketables as my very own to fix/care for or at least returning it to what it was before the meltdown. Then again I started this without asking for compensation, seems like it'll end where it started. That and it'll be trudged completely into the ground by continuing server issues.
Quick note on how our visitors have been going since the site moves… we lost a huge chunk. We've been down, slow, or unreachable about 1/5th of our peak times, and that's about the decline in traffic.
We'd started to make a comeback in December, then I was gone in January for a week (CES baby,) then the site was down several days (have a five/six day period in which we had the combined traffic of one single day,) and now we've been up since Tuesday I guess when the server filled up for who knows why.
We're doing approximately 1/8th the articles, getting 70% the traffic, which is good considering how much we've been down.
All in all it's been a pretty disappointing couple of months. Moreso as it's grey and raining outside.
I never got complete control of the server as a note. I know why each and every problem comes up, but it's in an environment where if something goes wrong I don't have access to fix it. The site just goes down. Install a bad plugin? Kiss the site goodbye.
I send two people a message that it's down. I then follow up later only to discover that nobody got the message. Then it gets worked on. Then it's back up.
I'm not blaming the people working on this site as a note. It may sound like that, I am not. We discovered Hangouts is throwing messages away and have screenshots to prove it. "This person is offline and will get the message when they return" = "not going to get the message, ever".
The web guy they have is good, there's just been something wrong with this install and we need to just export the database, reimport it, and throw whatever weird security mods were installed away. His time is just limited and his downtime happens to coincide with our peak times.
There are plenty of solutions, but as CG has this in their grip I'm unable to implement them. The frustration level is high.
OK, negative Paul done, going to try and get excited about things again… solar powered happiness has me otherwise seeing nothing but bleak.