How I finally got hotspot working on the Note 8
I dealt with Sprint a long long time the other day attempting to get my hotspot issues resolved. Three hours and 31 minutes for them to check, see my plan did not include hotspot, attempt to upsell me a service for $50 that's included with their current unlimited plan at the same price, switch the plan, and then it finally worked.
Unfortunately that work was for about 10 minutes, then it died. I think it worked for 10 minutes because I fired it up while connected to a WiFi and it switched from WiFi connection sharing to tethering and still seemed to work – either that or Maggie's iPad was preloaded with some offline favorites on YouTube Kids.
Refreshed PRL, updated profile, turned phone off and on again, waved a stick at the thing, nada.
I attempted to contact Sprint again, once again no chat floater on the site, started a call but really didn't have time, shot the Twitter DM a note that the problem was not resolved and then gave up on that task.
Decided I was going to root the phone, decided against that when I was reading about Knox being a pain in the booty, then stumbled across this helpful guide.
Version of above guide in screenshots I made:
Download and open this from the play store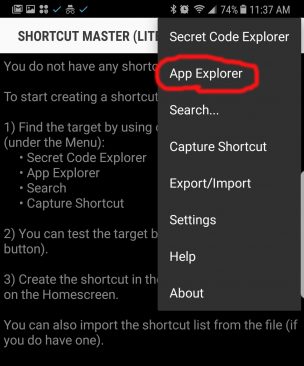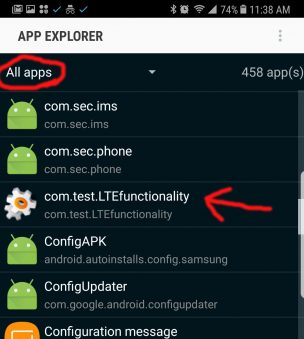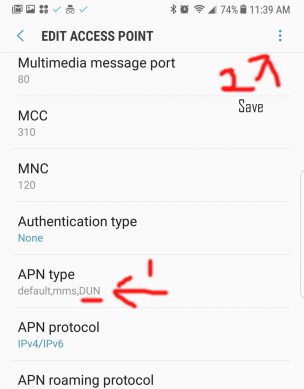 That appears to just be a standard edit to the APN settings that doesn't require root and takes all of 12 seconds to do if you've done it once. This will probably work on any Sprint Hotspot currently. It claims it'll get wiped occasionally when your phone updates profiles, but that's not particularly often, and like I said – 12 seconds from start to finish once you know what you're doing.
It worked, I did a few tests on it, Sprint claimed they pushed a profile refresh to me the next day that would edit my APN list as well, so they might have eventually fixed it.
Once again, I only took screeshots for the perfectly useful guide over on XDA. I managed to get it to 7 screenshots for the 12 steps, so yeah.