Incipio Esquire Review – It's a Warm Sweater for Your Phone
I've never been a big fan of phone cases though I did really like the KerfCase that I had the chance to review recently. I've also been known to use a leather case on the odd iPhones I've owned over the years. So imagine my surprise when I received an Esquire Series case from Incipio for my Google Pixel 2XL and have been basically unable or unwilling to take it off the phone. For those of you unfamiliar with Incipio's Esquire line of cases. they are rubbery, solid, TPU-type cases that are covered by fabric. And they feel great!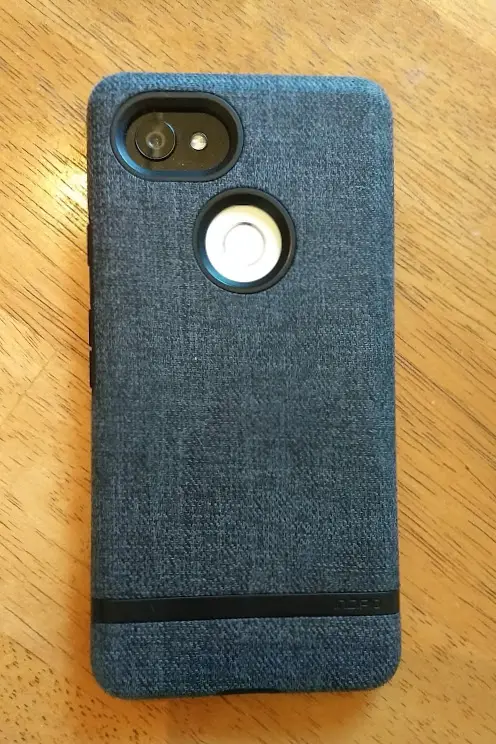 DESIGN
The Esquire Series cases are distinguished by the fabric material that covers the back so let's start there. Incipio has done an excellent job of selecting a fabric (mine is grey, though denim, green, and black are also available) that conceals dirt, has a low profile, and feels great. It reminds me of a pair of soft jeans or a comfortable plaid shirt. This thing just feels great on a phone.
I've been treating this case roughly for a few weeks and it has held up to every drop, slide, and sweaty hand that it has been subjected to. I honestly expected it to peel away from the edges or tear easily but neither has occurred.
The TPU used is pretty sturdy. The case isn't one of those super thin and flimsy models that are all over Amazon but it is easy enough to get on and off of the phone. Cutouts for the camera, fingerprint reader, and USB C port are plenty large and do not interfere with normal operation in any way. There's a decorative black TPU stripe about half an inch from the bottom.
The buttons work perfectly and the volume keys are spaced close enough together that they are easily distinguishable from the power button. Your phone's screen is protected by the slightly raised front bezel though I expect that would only be really useful in a straight-on drop.
CONCLUSION
Prices for the various phones supported by the Esquire Series vary wildly from about $13 to $35 on Amazon. Newer models are more expensive but older ones can be quite a good deal. The case is solid, different, and makes a phone a little bit more fun. In short, I find no faults with this case. In fact, I really like it.
Check out Amazon for the best prices on the Incipio Esquire Series cases. You'll find them available for various iPhones, Pixels, and Galaxy devices (even budget ones like the J and A series).