Alan Wake gets a 4K remaster
Alan Wake was released in 2010 by Remedy Entertainment and turns 11 this year. For this birthday it's getting a shiny new 4K rerelease that also includes some performance and general improvements.
If you've been asleep or weren't around in 2010, Alan Wake received the first spot in Time Magazine's top video games of the year, and if you've played the amazing game Control (one of my favorites of the past couple of years,) you've probably seen some of the easter eggs included that indicate they're in the same universe.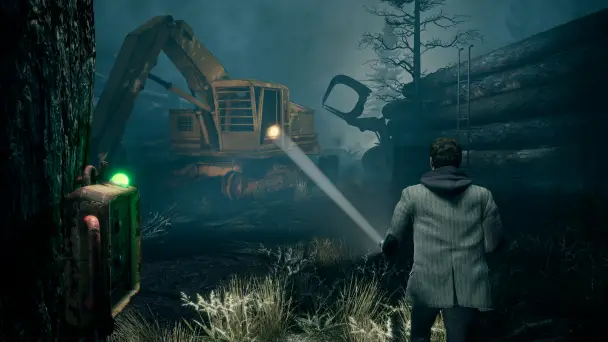 I managed to miss this game the first time around, I'm currently working on playing through it now but have been delayed by work, a massive internet outage, work again, Windows 11, and a leaking roof so I don't have much to say other than the bits I've played so far are pretty intriguing. You can watch my first attempts at about 15 minutes of play below which involved me going through three controllers before I found what I wanted.
From the press kit
In this award-winning cinematic action-thriller, troubled author Alan Wake embarks on a desperate search for his missing wife, Alice. Following her mysterious disappearance from the Pacific Northwest town of Bright Falls, he begins to discover pages of a horror story he has supposedly written, but has no memory of.
Wake is forced to question his sanity as, page by page, the horror story comes true before his eyes. A hostile supernatural presence is taking over everyone it finds, turning them against him.
He has no choice but to confront the forces of darkness with the beam of his flashlight, a handgun and what remains of his shredded mind. His nightmare journey to find answers will take him into the terrifying depths of night.
The tense, episodic story is packed with unexpected twists, heart-stopping cliff hangers, and intense bursts of combat where it takes more than bullets to banish the darkness. The game's cutscenes, quirky cast of characters, and majestic Pacific Northwest vistas have been enhanced for a visual impact that matches its unnerving atmosphere.
You can find Alan Wake Remastered on XBOX, Playstation, and in the Epic Games Store