Intelli ScoutPro 240W 24,000mAh power bank review
This is a review of the recently released Intelli ScoutPro 240 Watt 24,000 mAh power bank. Back in December we reviewed a prototype of the Intelli ScoutPro 240 Watt power bank. I had not been informed, or was not aware at the time of writing, that was not the final model. As a preproduction device it had its issues. This is a review of the production device. The issues are no more.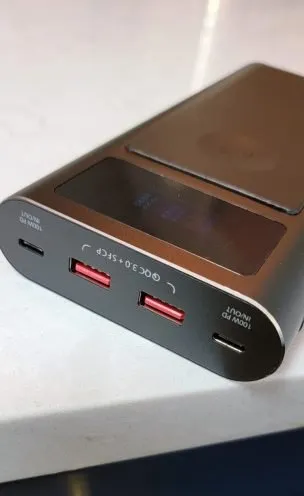 TL;DR – Hands down the capacity and charging speed winner. Paul has some observations.
The Intelli ScoutPro claims to be able to push 240 Watts total out of its 4 USB ports and wireless charging pads. I do not doubt this claim, but I do not have enough devices to pull over a little over 100. If you need to know if it sustains 240 Watt output, this is not the review for you.
At the moment I've got it charging a half dead Samsung Galaxy S6 Tablet, recharging two power banks, breathing life into a Barns and Noble Nook Color (it was dead,) resuscitating a completely dead Samsung Galaxy Note 8, pumping up my half drained S21 wirelessly, and if I could find them I'd be charging some earbuds on that low power QI pad as well.
Quick note on this – you might notice that I'm claiming charging six things, and that only five listed above should be possible. I've got a cable that splits from USB A to 5 different other cables and lets you charge multiple devices. It's plugged into a USB A and charging two at the moment.
I threw one two more phones into the mix using the hydra cable, but both are fully charged so there's nothing impressive in terms of power draw. The six things above all needed charge.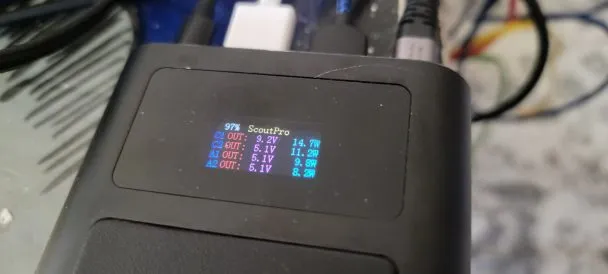 The USB C ports each push up to 100 Watts. I believe the highest I have ever managed to see the indicators claim is 81 watts, but as noted I do not have a whole lot of high-wattage USB C charging devices. I also have old cables and nothing to sustain a power drain at full capacity for long.
The A ports appear to be QC3.0, potentially shared 30 Watt, and then there's a 15W Qi charging pad, and I'm guessing the last five is for the watch. There doesn't appear to be a FAQ or specs on the Intelli website, but good cables pull what I'd expect.
The wireless pad with Magsafe/magnetic docking on the Intelli ScoutPro is delivering a consistent +1466-1514mA in this last run. This is while it's doing ~45 watts for the other devices currently.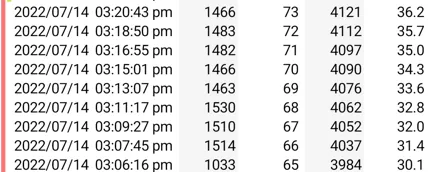 The ScoutPro itself does not feel warm, but the devices it's charging all seem to have heated up slightly as they're being charged. That's a good sign.
So yeah, thing's a beast. It taught me the value of better USB-C cables over the uses as I can see what each cable is capable of pulling. Some cable charge, some fast charge, and some super fast charge and you know what, I didn't know this because I haven't been in a hurry on charging in a while. But I do now.
At 24,000 mAh, this thing is overkill for phones, unless you're wanting to super fast charge 2 while QC3.0 charging two others and wirelessly charging a fifth. I suspect this is your battery backup and portable power station if you have an office that moves coffee shop to coffee shop.
---
Paul finds something to complain about
Relatively minor complaints here involving the Intelli ScoutPro website/order page. Oh, hey, I have no complaints on the power bank… that's new. Yeah, it's a brick and does what it needs to.
What you see on the website is not what you get, unless I've been sent another pre-production Intelli ScoutPro.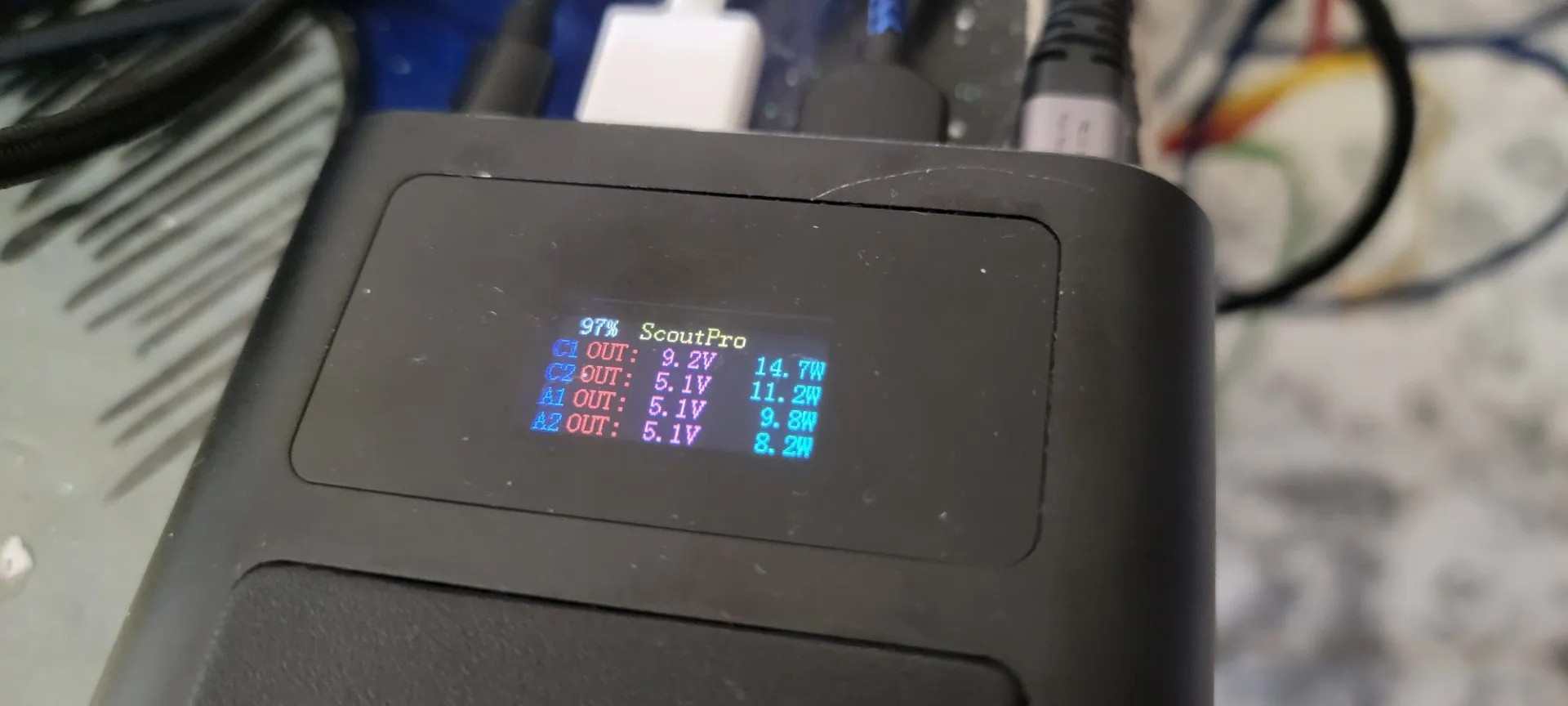 I should note that the addition of a USB A port and moving the screen don't make me cry foul, but the image shown on the screen on the Intelli website has more information such as how many hours the thing has left and temperature. I kind of want that now.
They have the pre-production images on the website, which if you're ready to start selling you should probably just take a picture of the current product. The printed manual that came with this also has the same image.
Side note – that scrape on the unit is from use, not from the factory.
The claims on the website also says it has 5 ways of charging devices, the one I received has six.
The site claims it's a powerbank that fits in your back pocket. Technically yes. It will indeed. It will stick out the top of it by 3-4 inches, pull your pants down, and you will know it's there. It's not what I would consider… <lowers sunglasses> Pocketable…. AYIIIIIII
Slightly overkill… but I like overkill.
Evaluate your use case here. This is a pricy battery that if you're just charging some phones it does not make financial sense. If you're powering a laptop or two and phones and need portability, this thing is your beast.
Overall the Intelli ScoutPro wins
I can find nothing to dislike about it. I did dislike the pre-production one, but mostly due to issues that this one does not have. It's priced too high for my use cases, but If you're a professional traveler, this is your beast.