189 days with the Roborock S7 MaxV Ultra
It's no longer the newest and shiniest of Roborock's offerings, having been replaced by the S8, I believe. But our Roborock S7 MaxV Ultra that's been doing more work than any robot vacuum should be expected to, is still ticking along.
Updated for detail on the clog 2/11/2023
According to the stats page the unit is on 187 cleanings over 189 days and has reached 379,000 square feet vacuumed and mopped. That's about 2000 square feet a day, or the size of your average US house without any furniture. 581 hours are logged, so 24 days of actual runtime.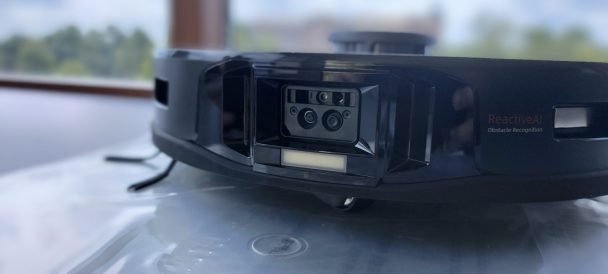 We're running it in an office building nightly, and it goes through a water container about every two days with the mopping routine. It's worn through three mops at this point, one main brush and the current one needs replacing soon, and one side spinner brush. I lost track of how many full bags we have gone through at the docking station but it's a lot.
Not all sunshine and puppies though
I'm going to list the problems, but I'll note they're relatively few and for a device that is running several hours a day (3+ average runtime, although with recharging that bumps up operations time)
Almost every firmware update tends to screw with the mapping. The latest I get "invisible wall detected", pop in and discover that yes, it's hit an invisible wall and then went 4 feet into it. This happens quite a bit and the solution is usually create a new map or move the invisible wall out a bit. That, or when it's working well just disable firmware updates.
The dock's vacuum appears clogged and I can't easily see why. I highly suspect it's a leaf, but unclogging the dock is evidently going to be harder than anticipated. Update – easier than anticipated. It had vacuumed up what appeared to be just the top part of a wire coat hanger, a leaf had wrapped around that. Just a few too many screws / should have been accessible without a screwdriver. No real complanits.
Cleaning the dock's filters has mostly been easy… hardest thing is all of our office sinks are low flow so it's a slow go.
DIrty water tank – phew… it smells like a hot sewer when it's opened. Once again due to the low flow water that we have cleaning the dirty water tank is freaking hard. I've taken to emptying it out, filling with soap and water, dumping that and shooting it with lysol. This is primarily a low water pressure/flow issue and nothing to do with Roborock, but something to note.
---
Something wildly unscientific here is the battery. As I have this on a schedule to start at 8pm every night I get notifications when the battery is drained and the robot is docking. Since deployment, 581 hours ago, the onboard battery has gone from lasting two hours 18 minutes (138 minutes,) to two hours 11 minutes on average (131 minutes). In half a year of absurd use, the battery appears to have degraded about 5%. That's… really impressive if I did the math right.
Now, whether they degrade based on use or length of time since creation – I don't know.
Roborock S7 MaxV Ultra – room for improvement
App in the US needs work – you can set room priority in non-US versions, I believe there's a patent that is preventing it here based on forum chatter.
Needs to be a "return to home, I don't care if you're in a no-go zone, you drove in, drive out" option. Or a remote override. As it stands if I have to remote control the unit to return it home I have to go and edit the map first to remove the no go zone that it drove into. This is exceedingly rare I will point out.
Dock needs a non-screwdriver option for cleaning out clogs… oh it's easy to clean out clogs, but that's a lot of screws.
Overall
I really am surprised that it has lasted this long without breaking. The Yeedi Vac 2 Pro blew a gear on a much smaller cleaning area, and with the ILIFE A11 we're on the third one at this point for what I believe is a bad soldering job (main motor just stops.)
Literally have never had a robot vacuum hold up this well.
The Roborock S7 MaxV Ultra is on Amazon, still wicked spendy though.
Roborock S7 MaxV Ultra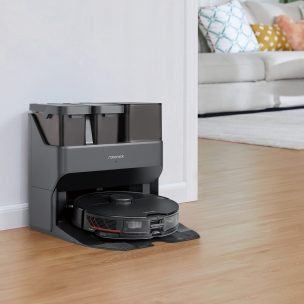 One of two vacuums that held up to the office test, the Roborock S7 MaxV Ultra is still chugging mostly problem free after 379,000 square feet of cleaning and 581 hours of actual cleaning time over 187 days.
Product Brand: Roborock
Product Currency: USD
Product Price: 1399.00
Product In-Stock: InStock
Pros
Obstacle avoidance AI
Suction / cleaning power
Can mop / vacuum on same run
Mostly self cleaning
Cons
Price
Firmware updates tend to cause problems
OEM part pricing