Google puts the AI tech that will destroy the net as we know it out to beta testers
Generative AI search is now available for some in Google Labs. If you're not familiar, it's an AI assistant that does the research for you and summarizes a series of websites in a compact easy to read answer with links to where it got the information. This, as opposed to the average search which sends people wading through a trove of websites with 600+ words that are optimized for SEO and advertising.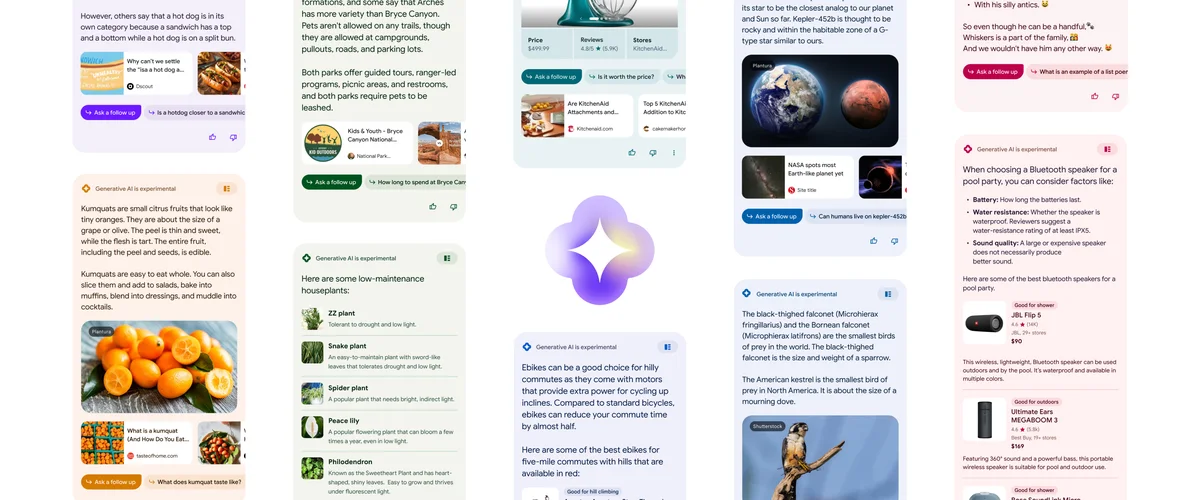 Not a bad thing per se, but a thing that has the possibility of serving up a website's content and insights without the owners of the site getting any sort of monetary recompense or potential future followers who were refreshed to see a site that actually gave them a clear and concise answer.
In other words, as it's always been that websites have to keep adapting to change to maintain popularity and income, well, they're going to have to do it again and that's a loss for the spamlords most definitely, but also a loss for some of the small sites that rely on people getting weird hard to find answers right.
The end of the internet as we know it might not be a bad thing either. But it's something new and a bit scary as AI actually has a target now, even if the goal is to help the end user.
Ah, it's change… change they can't explain to the end users why their AI suggested X speaker rather than Y in a product comparison. That will be interesting when companies start suing because their competitors are being featured in product recommendations and Google will have to say that they have no idea as to why because the mysterious mind they built has its own tastes.
You can sign up for the end of the internet as we know it at labs.google.com and read all about their generative AI search here.
Or you know, I could be completely off. I have a feeling it will be a very bumpy few months after this rolls out for content creating sites.