After unleashing .ZIP domain on the net, Google to shut down Google Domains
Google Domains is headed to the Google Graveyard evidently. It was a useful domain registration and management tool and something I used to manage 20 or so domains.
After recently introducing eight new top level domains: .dad, .phd, .prof, .esq, .foo, .zip, .mov and .nexus, Google is done with screwing up the internet and selling off the Domains business to Squarespace.
.FOO was an example domain used in many textbooks back in the day, and now when people type in some of the .FOO examples they're taken to porn sites instead of the database example they shouldn't have been typing in.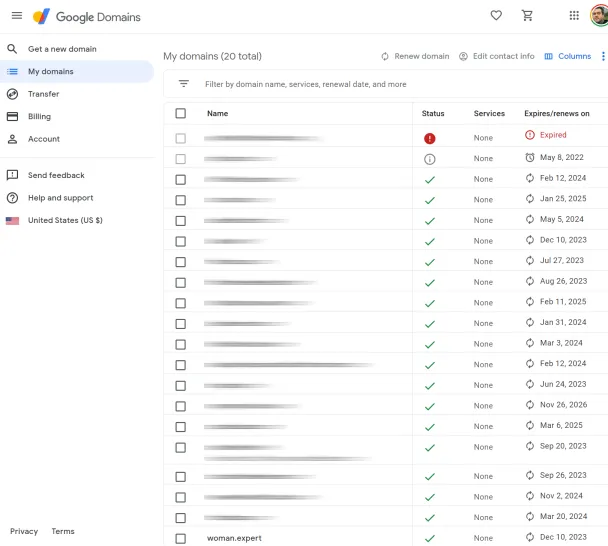 .ZIP is being used extensively in the wild to confuse people into thinking they're in an archive when actually they're on a website. Fun times.
Anyway, after putting a hacker's wet dream out there on May 3rd, 2023 the entering into the agreement to sell of to Squarespace was announced June 15th.
So yeah… thanks Google… why don't you add .trusted and .secure to further mess with things?
Once the sale is finalized my guess is your accounts will be migrated / created at a different registrar.
If you're planning on moving domains to another registrar, might want to do it now before you have to figure out a new Registrar's method of unlocking and transferring.