Unboxing the Archos 704 WiFi
When I found out several months ago that the Archos 704 WiFi had a 7-inch touchscreen, I immediately added it to my gadget wishlist.
I love it when wishes come true! Amazon had actually given me a crazy (not to mention cruel) mid-June delivery estimate last week, but UPS dropped it off yesterday. I love that, too.
You may see another iriver review before the 704 WiFi gets the full treatment, but in the meantime here's a quick look at Archos' latest portable multimedia player.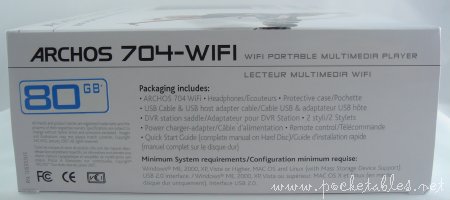 It all begins with a glossy, full-color outer box that you naturally expect to set the stage for what's inside.
Uh, it doesn't.
Archos obviously didn't check their ink levels because printing those outer boxes ran their supply dry. Very unimpressive so far.
But wait!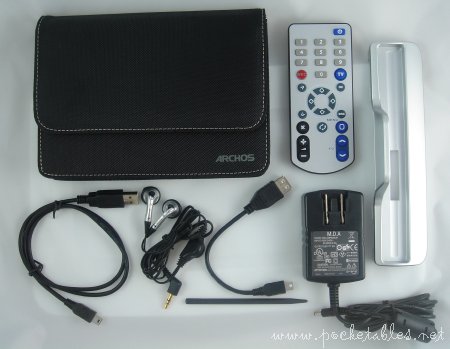 Look at all the accessories: remote control, DVR station adapter, AC adapter, extra stylus, USB-host adapter cable, stereo headphones, USB 2.0 cable, and one of the most beautiful protective cases I've ever seen included with a device.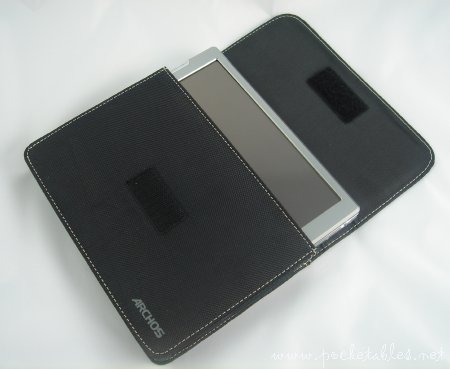 The 704 WiFi is incredibly lovely, too.
Nothing but brushed metal and a gigantic display.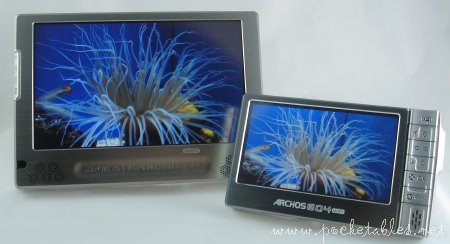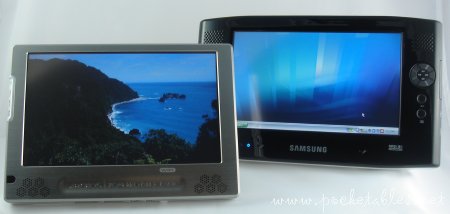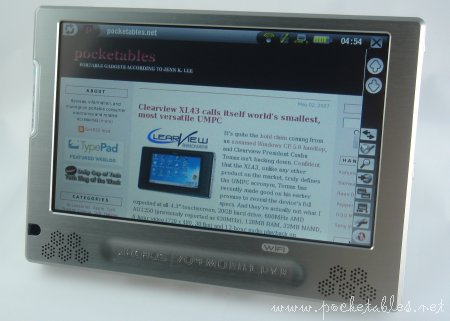 The source code has been available since February, so I'm hoping the Linux gurus and hackers have found some good stuff since then. All I really want is the ability to attach a USB keyboard; I would love to be able to write my review of the PMP on the PMP. Anyone make any headway?
UPDATE: Read the full review here.