Porient H12 handheld runs Linux on 800 x 480 touchscreen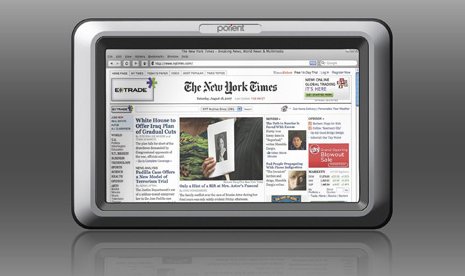 The latest update to last year's ARM-based H9 "UMPC" is the Porient H12, which first appeared on the scene a few months before its scheduled debut at the Hong Kong Electronics Fair. Details were very scarce leading up to the show and surprisingly didn't get filled in during or after the event either. Even after seven months of public awareness, the product page still shows the H12 as having just four features: 4.8-inch TFT touchscreen, GPS, "soft office," and a web browser.
Curious about what was going on, I got in touch with the company's sales manager recently to ask for more photos, full specs, and availability/pricing information. I'm still awaiting details on price, but I've got everything else below.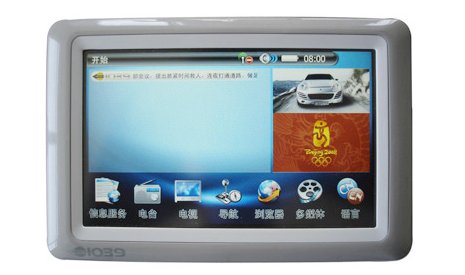 System specifications:
Linux operating system
520MHz Intel XScale PXA270
2GB flash
4.8" TFT touchscreen (800 x 480)
SD/MMC card slot, mini-USB port
802.11b/g WiFi, GPS, DAB/DVB-H/DVB-T
5.12" x 3.35" x 0.63"
10.6 ounces
Web browser, RSS reader, MSN, multimedia player, photo viewer/editor, voice recording, email, PDF viewer, office software, business card management, etc.
The H12 is available now, but since Porient asked me how many I'd like to import, I'm assuming that it's another one of those "order in bulk" or "wait for a rebrand" devices we've been seeing so much of lately. I've asked the sales manager about the minimum order requirements, though, so we can always buy a truckload if the number and corresponding price are sensible.