Best PC007 mini notebook features worst specs
Ah, well, this is unfortunate. It's a 7-inch mini notebook that could have easily blended into the sea of look-alike netbooks and laptop-style UMPCs if it didn't have an embarrassing set of specs made worse by its ironic name. The so-called Best PC007 may have a respectable 7-inch 800 x 480 display, 84-key QWERTY keyboard, SD card slot, three USB 2.0 ports, stereo speakers, and an ethernet port, but that's nowhere near good enough to forgive its 400MHz XBurst CPU, 128MB of RAM, and 1GB of internal flash storage.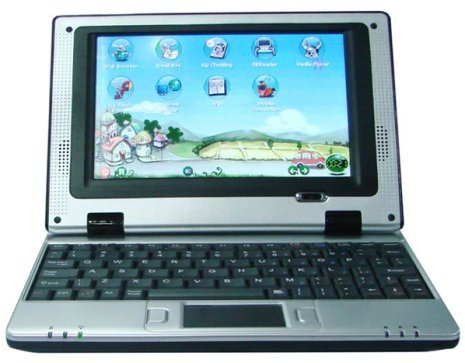 But it's not all bad news. Storage space, for example, can be increased by up to 8GB with an SD card, and the native Linux operating system supports office files, multimedia content, email, and so on.
[
Product info
(PDF)]