The Masters, there's an app for that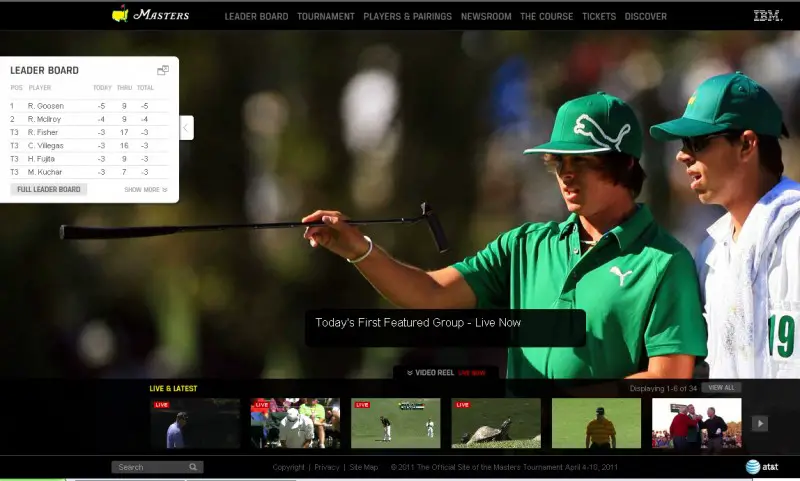 It wouldn't be Spring without arguably the biggest golf tournament of the year getting underway. The Masters is the most televised golfing event of the year, and it can now be monitored on your Android and iOS device of choice. If you want to keep your eye on who's gunning for the green jacket, it's a nice pickup. The app can be purchased for your iPhone or Android phone for free, the iPad for $1.99, and the XOOM for free (although it isn't optimized for the tablet, it still looks nice). Hit the jump for a breakdown of the features, which are actually pretty full featured for a 1 weekend event.
The tournament itself starts today, and finishes on Sunday (weather permitting). It takes place at the beautiful Augusta National Gold Club in Georgia, and features one of the most beautiful and challenging golf courses in the world. This is where the greatest golfers in the world come to challenge their game, and they have been doing this for almost a century. Designed by the great Bobby Jones, it is designed to challenge any golfer while providing a true sense of beauty throughout.
The app itself provides:
– REAL-TIME SCORING
Interact with the live Leader Board, which features up-to-the-minute scoring and video highlights of the greatest moments on the course
– ON-DEMAND VIDEO HIGHLIGHTS AND FEATURES
– COURSE OVERVIEW
Detailed course information with imagery, flyover videos, and par and yardage for each of the Masters Tournament's prestigious 18 holes
– LIVE RADIO
Live streaming radio coverage from Augusta National
– COMPREHENSIVE NEWS COVERAGE
Pairings, tee times, player information, alerts, and all of the latest news and updates from the Masters Tournament.
The design works well, and is easy to navigate. The leader board feature is nice, as it gives you a hole by hole account of the players rounds, as well as standings and current hole. If you have any intent on keeping up with the Masters, this is a must have. This is the next best thing if you can't watch the action live.
Android Market Download: The Masters