Some Nexus 7 devices may have a display responsiveness problem

The Google Nexus 7 has only been in consumer's hands for a few days now, but already there are some problems plaguing the device. From the beginning, some users were complaining about a build quality issue where the glass lifts up on one corner of the tablet, and now Ryan from Geek.com seems to have found yet another problem with the touchscreen, this time having to do with responsiveness.
As you can see in the video above, the right side (when held in portrait orientation) of the writer's Nexus 7 tablet has very inconsistent touch responsiveness and loses connection. According to Ryan, this inconsistency can be intermittent and vary in severity, but the easiest way to get the screen to being having problems is to play an Nvidia Tegra game. He speculates that it has something to do with heat, as the problem seems to diminish when not performing graphically intense tests.
In order to make sure that my Nexus 7 wasn't suffering from the same problem, I downloaded NVIDIA's Tegra demo "Glowball" app. After letting it run for about 10 minutes, I returned to test the touchscreen. In the screenshot below, you can see that even in the game, the Nexus 7 detected all five fingers, and didn't lose connection as far as I could tell. This is despite the fact that the tablet actually started to get a little warm, albeit at the bottom left corner and not on the right side. I then switched back to the homescreen, which didn't have any problems either, and even to the multitouch visual test didn't reveal any problems.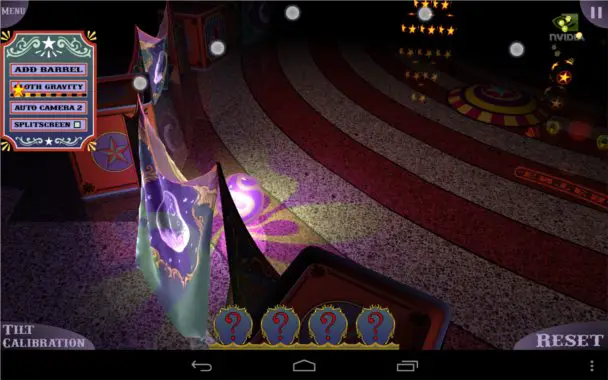 I'm hoping that this touchscreen issue is an isolated incident, but with all these Nexus 7 problems I'm beginning to wonder if I just got a freak device that happens to work. Either way, I'll be staying alert to any build quality problems on my tablet. For now, though, I'll ask if those of you with a Nexus 7 have experienced any problems like this one.
[
Geek.com
]