Jelly Bean and Sense 4+ leaked and available to flash on international HTC One X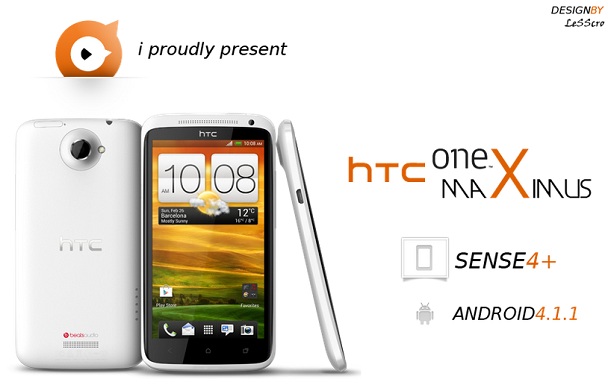 The HTC One X+ was only just announced last week, but developers have already gotten their hands on some leaked RUUs for the upcoming flagship device, complete with Jelly Bean (Android 4.1.1) and the latest version of HTC's custom UI, Sense 4+. Using this leaked RUU, they developed a custom ROM for the international, unbranded, quad-core Tegra 3 version of the One X.
The ROM is deodexed, zipaligned, and rooted, along with these features:
Aroma Installer
Init.d capabilities
Sysro/sysrw
Unsecured boot.img
RAM optimizations
Added busybox
All apps updated
Tweaked for best performance
Fast and Smooth UI
Deleted bloatware
Deleted freedback apps
Ability to choose any language you want
General clean up
Added Solid Explorer, AdAway, Tegra Zone
A lot of other changes
However, make sure your One X is compatible before flashing! This ROM is only available for the following unbranded, European CIDs in region 401:
cidnum: HTC__001
cidnum: HTC__E11
cidnum: HTC__203
cidnum: HTC__102
cidnum: HTC__405
cidnum: HTC__Y13
cidnum: HTC__A07
cidnum: HTC__304
cidnum: HTC__M27
cidnum: HTC__032
cidnum: HTC__016
cidnum: HTC__J15
I imagine it's only a matter of time before this ROM becomes available to other versions of the One X, or even the HTC EVO 4G LTE. In any case, if your device is compatible, complete install instructions can be found at the link below (it's a bit more complicated than flashing a regular custom ROM, but it's still pretty simple).
[
xda-developers
]