AlphaJax Xbox LIVE coming to Windows Phone on November 28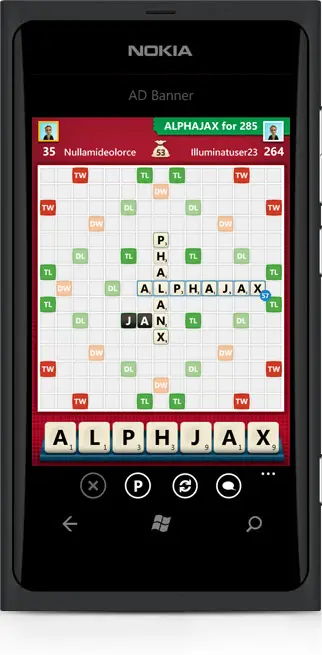 Words With Friends may be the most well-known Scrabble-inspired word game, but my personal favorite, AlphaJax, will be receiving a big update next week. On November 28, developer Marker Metro plans to release an Xbox LIVE-enabled version of AlphaJax on Windows Phone, complete with achievements, leaderboards, and in-game Avatars.
Of course, a small number of users might be disappointed by this announcement. In order to implement the new features, Marker Metro had to make a number of changes to the back-end servers and significantly update the front-end client. As a result, you'll have to download the new version of AlphaJax rather than simply update your old game, and none of your stats and previous games will carry over. "AlphaJax Xbox LIVE is a clean slate for all players," said the developer. "Good luck to everyone!" If you're currently in the middle of a game, you'll have until the end of the year to wrap things up and move over to the new version.
Thankfully, AlphaJax Xbox LIVE is completely free. While the developer previously offered both premium and free ad-supported versions of the game, you'll no longer have the option to pay to get rid of the ads. When the new version of AlphaJax is released on November 28, older versions of the game will receive an update prompting you to download the latest and greatest version.
If you haven't tried AlphaJax before, next week is the perfect time to get started.
[
AlphaJax on Twitter
]