Sprint expands 4G LTE coverage in Chicago and six more markets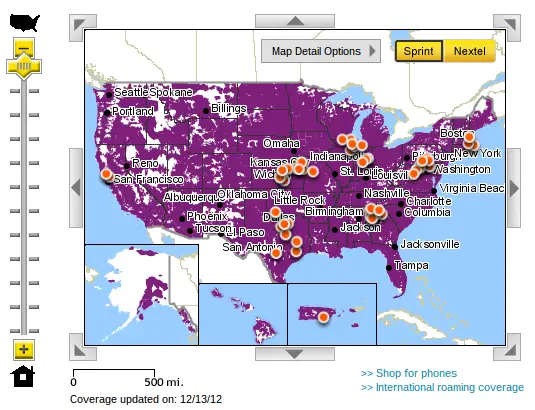 This morning, Sprint announced that 4G LTE coverage has expanded in Chicago, and new coverage is launching in six more markets: Indianapolis/Carmel, Indiana; Santa Rosa/Petaluma, California; Vallejo/Fairfield, California; Southern Puerto Rico (including Ponce, Coamo, and Guayama); York/Hanover, Pennsylvania; and Franklin County, Pennsylvania.
Additionally, Sprint has enhanced 4G LTE coverage around Shenandoah County, Virginia, and introduced new LTE coverage to the neighboring Page County, Virginia.
Sprint's Chicago LTE enhancement are mainly focused in the downtown Chicago area, while Sprint previously rolled out coverage in the Chicago suburbs.
This should come as welcome news to some Sprint subscribers who have been complaining that the carrier is ignoring more populated areas and focusing the roll out in smaller population areas. Still, even after today's news, Sprint does have quite a lot of catching up to do when compared to Verizon, although its recent acquisition of the remaining half of Clearwire – a transaction that was officially confirmed yesterday – will certainly give Sprint the spectrum it needs for a continued successful roll out.
If you're in any of these areas, what kinds of speeds are you getting on LTE?
[Sprint:
1
,
2
]