Google stops offering free Gogo WiFi passes for newer Chromebooks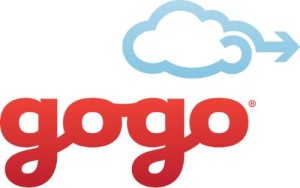 It's a sad day for frequent-flying Chromebook fans. As recently pointed out by Chrome enthusiast Craig Tumblison, it appears that Google has stopped offering free Gogo in-flight WiFi passes as part of the "goodies" package for new Chromebook owners. According to this Google support page, the last Chromebook to bundle this free perk was the HP Chromebook 11.
This means that the Toshiba Chromebook, the Dell Chromebook 11, and the ASUS Chromebook C200 each do not offer any free passes when flying on routes that offer GoGo WiFi.
This particular freebie was first offered with the original Samsung Chromebook Series 5 550, and was subsequently offered with six additional Chromebooks from Samsung, HP, and Acer, along with the Chromebook Pixel. The Gogo WiFi passes expire on December 31, 2015, and are valued at around $125.
It's not all bad news, though. Newer Chromebooks continue to get Google's other free goodies, which more people will probably find much more useful. This includes two years of 100GB of Google Drive storage for free (three years of 1TB storage for free for Pixel owners), along with a free trial of Google Play Music.
While it's sad to see one perk go, this particular goodie was probably not very popular. And if eliminating it can save Google some money so it can focus on improving Chrome OS in other ways, then I'm all for it.
[
OMG! Chrome!
]