Pocketables Holiday Gift Guide
As seems to be the tradition for any technical site this time of year we've assembled a guide of some of the best things we've had the pleasure to review this year, all of which would make excellent gift for the appropriate parties.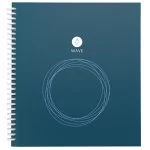 The rocketbook impressed us as both easy to use an innovative, an difficult combination to hit at times but one they did well, an excellent gift for students and professionals alike it's available the manufacturer for 27.00 with a promotional inclusion of three free "rocketpads"(50 sheet single use notepads) here as well as on amazon for 36.99 with an added bundle of pens.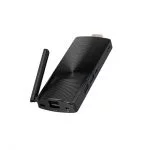 Azulle has impressed us with both devices that they've sent us in for review, these are fanless windows 10 systems that are very flexible despite their diminutive size, the stick model is at home as a streaming accessory with any TV(I currently have one doing this at home) and the larger desktop model is excellent for a wide variety of uses including acting as a primary pc for many users. The desktop is available with a recommended 4gb of ram for 189.99 and the stick for 139.99 although limited to a 2gb configuration it's more than sufficient for streaming and retro gaming emulation(project 64 is a personal favorite)
Powerbanks are always a good gift choice and with pokemonGo being the most popular app this year everyone's battery is taking a hit, although not the largest bank I've worked wth Olala's C2 series banks are the most convenient offering an integrated charging cable and 6000mah worth of capacity(roughly two charges for an average device) the C2-i offers a lightning connector for apple devices and runs 23.99 android users will find the C2-a a bit cheaper at 19.99 however both banks are the same outside of the connector offered.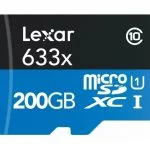 One of the few upgrades people can make to their phones is the ability to expand their internal storage using a microSD card, lexar sent us several cards for review in the past few months and none of them have failed to impress offering extreme capacity, performance and any mixture of the two a users could want, at 200Gb for 69.99 even the largest media collections fit easily inside your pocket and photo enthusiasts will be impressed with their 1800x cards ability to take raw photos in rapid succession we tested the 64Gb model which retails at 69.99 as well although a larger 128Gb is offered for 123.02
Lenovo made a pair of wonderful devices with the G4  and the G4  plus which were reviewed by Robert Daniels, these phones although not the most powerful devices we've had the opportunity to interact with these phones offer an excellent combination of features with the highest end 64Gb G4Plus running 269.99 on amazon unlocked down to the smaller 149.99 These phones are unlocked and ship with android 6 currently, they are an excellent value both as an extra device or for users who don't need cutting edge features on their phone and are compatible with all major us carriers.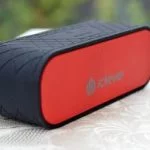 Although we've looked at quite a few audio devices this year the BTS05 was a standout, reviewed by our own tasker aficionado Mat Zolnierczyk he came away generally pleased with the speaker and at 35.99 these are an excellent deal for portable sound to supplement your phones internal speakers. A Bluetooth speaker is an excellent gift for music enthusiasts.
Skybuds by alpha are likely the most expensive audio device I've had the pleasure of reviewing but they're also one of the most comfortable, with more phones dropping their 3.5mm audio jack from their devices Bluetooth headphones are moving from being a fringe category to a desirable accessory. These offer excellent battery life with audio quality as well as advanced features including integration with siri/google now. Although I find their price a bit high at 249.99 with apple not having launched the airpods yet and several of the cheaper fully wireless solutions not living up to their promises.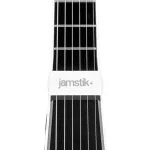 Although I am still working on the review(I hope to be done in the next week or two) any guitarist would be happy with the Jamstick+ by Zivix, a well constructed high end midi device combined with an intuitive app this is excellent both for learning guitar and professionals practicing the craft it is a highly portable alternative to a full guitar. Available in both black and white for 299.99 this may be the best gift for a guitarist this year.