Unable to pole, fiber engaged in trench warfare in Nashville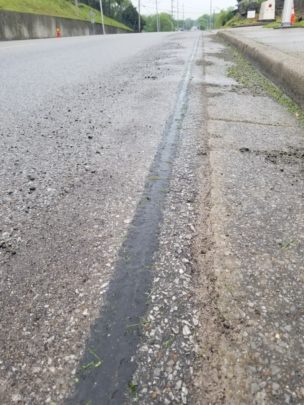 Two days ago I got to work and there was a little itty bitty trench running down the entire block. Said trench was about 3/4″ wide and maybe 2-3″ deep. I wondered what this thing could be but didn't think much about it until I picked up my daughter at school and there was a little tractor going about one mile an hour creating the trench.
As a note, I'm assuming this is Google Fiber contractors due to what they did in Louisville, however I didn't have a good chance to talk to people as I was unable to park anywhere near the construction and I keep my Pocketables press credentials in my other tuxedo.
Yesterday I went to pick up my kid from school. There was the trencher followed by a truck with a spool of fiber optic cable and two guys placing it into the trenches on the street. They did half a block (about 600 feet) in about four minutes.
I didn't see the trucks that were sealing the fiber runs back in, but every trench that was dug was capped as of this morning.
This appeared to be a crew of about nine people and one traffic officer and today there are five blocks with evident trenching and repairing.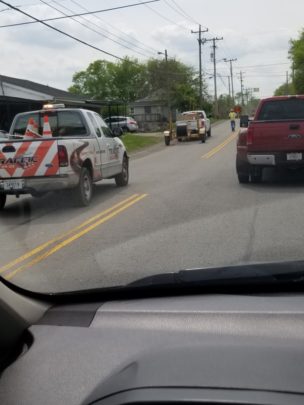 Of course to ask Google, you'll get "fiber is coming, we can't give ETAs" but this was multiple blocks laid in a day. Microtrenching is what it's called according to Ars Technica, and it seems that if Fiber can't get on the poles due to competition deliberately obstructing them they're going to go under the streets.
Should be noted that anyone with a grudge, a spade, and a hammer can probably take out a block of fiber, and I'll bet something weird happens if they pave over the street, but it finally looks like maybe, just maybe, Fiber is finally coming.
One fun thing to note was that AT&T contractors were out cleaning up their poles in this area the day before, most likely per a fix it request from Google. Then they just went under them.