98% of households in the US can now be annoyed by YouTube TV DVR
In an announcement posted earlier today, Alphabet's YouTube TV is rolling out to most of the US market which will cover 98% of households. The remaining 2% will happen later.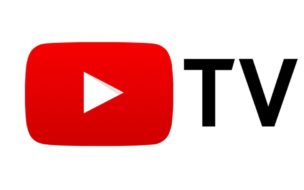 I've been a subscriber since August of YouTube TV (which comes out to about 4.5 months) and in this time they've been down about one hour for which we got a $10 credit, and on New Year's Day service kind of was meh on some channels (I think because everyone was sitting at home watching).
The only thing I haven't liked about it on a daily basis is the DVR:
If you don't catch something in time you're at risk of having it streamed with uninterruptible commercials. Looking at you CBS.
If something doesn't air on time or runs late it will not get corrected and even though they have all the channel recorded there's no good way to get the episode. There's no way to record long.
If you watch an episode, chances are it will say it's unwatched.
They've plugged that they'll be carrying the Superb Owl avian extravaganza this year. Considering how badly this has gone for companies in the past it will be interesting to see if YouTube crashes under the weight of millions of 6mbit streams, or if they manage to pull it off.
No idea personally whether they can do it. Rooting for them, but keeping my Plex+HDHomeRun on deck for over the air broadcasts as I've become used to the fails.
[
YouTube TV
]