Got Pie? Wondering where split screen multitasking went?
If you recently got Android 9.0/Pie and are wondering where split screen / multi-window options went, well, it's still there, just slightly different.
As usual with Android, this may be different from phone to phone, the following is what works on a Samsung Galaxy Note S8.
Quick and dirty: open your program list with the navigation button. Tap the icon above the preview window (do not tap the preview window,) for the program. Choose open in split screen. For the second / bottom window just choose one and it'll go there.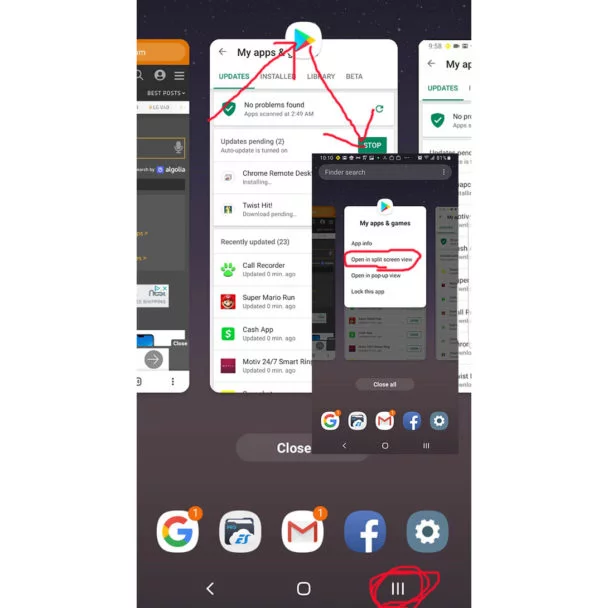 You can also watch this very unprofessional video:
You can also choose pop-up view windows instead of split screen. I have three running and it was glorious.
Sadly watching videos in Pop-Up view doesn't make them Pop-Up Videos.