Orico transparent USB hubs Review and family overview
Orico recently sent in a handful of their transparent USB hubs for us to take a look at. Overall USB hubs are fairly straight forward devices although these take some unique twists on the tried and true formula.
Initial overview
We have 3 different hubs to look at and we're going to have separate galleries for each of them as well as a full video overview.
4 Port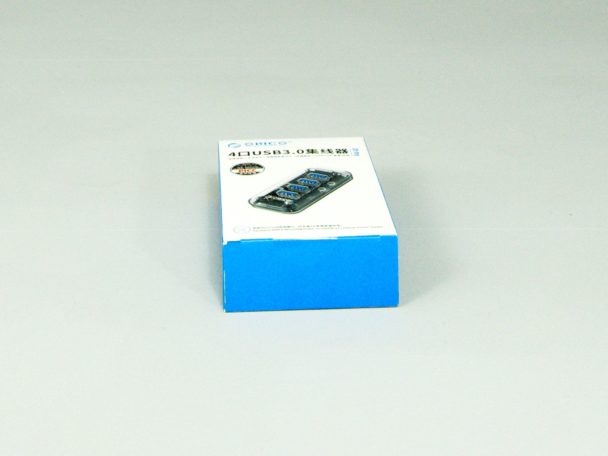 7 Port
7 Port Round
MaterialTransparent PC
ColorTransparent
Output interface USB3.0 Type-A
Input interfaceMicro USB
Transmission speed5Gbps(theoretical speed)
CableUSB-A to USB3.0 Micro-B 1M
ChipVL817
All three hubs share some similar features with the exception of port count. We're seeing some similar design queues with curved edges and transparent plastic used throughout. All three are claiming 5 Gbit/s and use micro usb 3.0 as their primary data connector, we also see a micro B connector as supplemental power. This is a nice twist on the typical barrel connector we see since any old phone charger would work in a pinch to help feed high powered devices. Beyond that we're seeing the same VL817 in all three hubs although the 7 port versions are using a pair of them meaning they must be chained together somehow.
Performance and utility
Performance with the hubs was as expected a minimal impact on some of the high end usb 3.0 devices that were used for testing. The primary device used to measure bandwidth was our ADATA SE730H as it's one of the faster external SSD's we've reviewed(so far…) Overall none of the hubs had a problem powering several flash based devices although the larger ones did need supplemental power when I hit 6 or 7 drives in most cases. Supplemental power was easy to supply as I was able to use a micro usb cable from my "bin of cables" something I can't say for hubs that use barrel connectors. Utility wise all the ports are spaced out fairly well on the linear hubs however the round one tends to get a bit bunched when using large devices. This wasn't an issue with smaller drives like my microcenter units but larger devices like the Ventura ultra and a Kingston card reader would block adjacent ports. I was able to measure a small performance decrease using the furthest ports on the 7 port models thanks to the daisy chain design. However this was in the range of 2% and no worse than plugging a hub into a hub, something most users won't notice, and those who do shouldn't be using a hub at all.
Closing thoughts
Overall I'm fairly impressed with these hubs. The plastic feels sturdy and the transparency is a neat effect. Adding unique features to the mix such as the usage of a micro-B connector immediately made them more useful than most of the other hubs I have. Price wise they tend to come in below aluminum models but a bit higher than some of the cheapest options although in my opinion features such as removable cables and supplemental power are worth a few extra dollars in all bust the most budget constrained scenarios.