Nixplay moving into subscription model that would have been amazing four years ago
We covered Nixplay in the past, back when digital photo frames that could connect via WiFi were new and the idea of being able to take a picture on your cell phone and it show up on a frame were still novel ideas.
TL;DR – every now and then I see a service that makes me wonder why.
The past four years have seen the rise of unlimited photo storage on services like Google Photos, smart home hubs that can act as digital photos frames using Google Photos (or other services,) galleries, and of course all the other things a smart display assistant can do.
Today Nixplay sent out an announcement that for $4.99 a month or $49.99 a year you can get 50GB cloud storage, control 10 frames, a 5-year warranty on one of your frames, and up to 50 playlists.
A couple of years ago when I picked up a smart assistant with a display I moved away from Nixplay. The dimensions were about the same, the resolution was higher on the smart display, and I could do things like make a video call, change my thermostat, play music, listen to audio books, and ask it questions about the world.
The form factors of the smart assistants, I'll admit, are not as pretty, but the functionality cannot be beat. I've purchased my dad and the in-laws Lenovo Smart Displays and set them up on a Google Photos picture list. I take a picture of the kids? It's grouped into kid pictures by Google Photos, their grandparents will have access to it without me lifting a finger. It's stored for free in a slightly modified format that I can't see the difference in. I take a picture of my friends, feet, or a random thought which occurs to me, nope, they're never going to see it.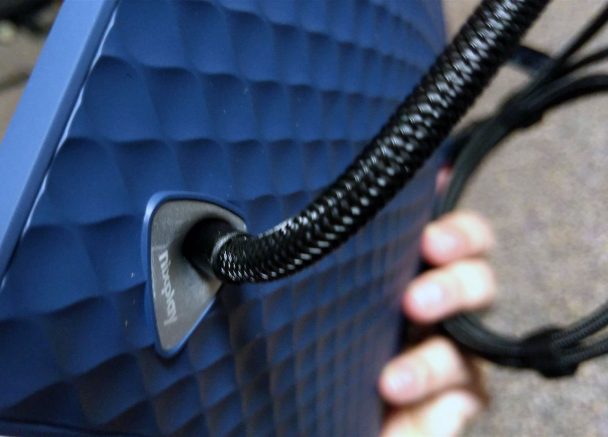 Now, it appears that Nixplay's been updated to allow integration with Photos and such, but it's still been whooped by smart assistants as an afterthought in price and functionality.
So we get down to what's this $4.99 worth? 50GB sounds like a decent amount, at Google pricing that's about $0.65 a month (the lowest Google has is 200GB for $29.99 a year.) This means Nixplay needs to provide $4.36 in additional value. OK, they allow up to 1-minute video clips… this seems like something that should have come with the frame but whatever.
Up to 10 connected frames… you've imposed a limit of the number of frames someone can purchase and use? This seems unwise.
Extended warranty up to 5 years for one of the frames, not all of the frames, one of the up to 10 frames. Nixplay frames appear to be from about $144-330, they come with a 1 year warranty so that 5-year warranty is for four years, or $209.28-261.60 to warranty one $144 frame that cost about $37 to manufacture and ship.
So we get down to the Nixplay Prints – obviously you've purchased a digital photo frame because you print out photos and put them in frames. Checking their pricing, unless the prices are 80% off of what's listed, the prices are about 30% lower than the first photo printing place I found. So you've got that discount.
If you're really into photo printing that discount may be your jam, but the rest of the Nixplay announcement reads like either a bad deal or someone trying to rework a company in financial distress from a selling model to a subscription model, which has been proven when you do it like this is followed in a few months by an announcement that you're shuttering your services.
Rework the frame's firmware – add features like if it doesn't see your live-alone dad for 10 hours with the wakeup sensor an alert comes to you, reminders that can be launched at certain times such as take your medicine, make the existing frames as useful as can be outside of just being a photo frame rather than offering an overpriced storage service, control you should have without paying additional for, and a photo club.
I will admit, the photo club pricing might make it worth it.