WalleyGrip – an aftermarket kickstand, grip, and wallet
The WalleyGrip is a wallet, pop-out grip, and kickstand that adhears to your phone or case with a 3M adhesive and can be popped off or on as you want it. Being as nothing sticks to my daily driver case, and I'm not running a naked phone any time soon, I'll fully admit to not using the thing properly and tell you up front that these are just impressions based on playing around with it.
The grip / kickstand is innovative and all I can describe it as is inchworm technology in action. Flat when you don't need it, slide and it turns into a loop that you can put over a finger or use as a kickstand, Depending on how you've placed the connecting disc on the back of your phone determines if you can do a landscape or portrait kickstand, so consider that before putting it on.
The connecting disk just goes on via peel and stick and if my previous 3M adventures are any indication, clean your device beforehand and let it sit however long they tell you to let it sit. Be aware whatever surface you're attaching this to is going to need to be flat, and although the instructions as you to hold it for 30 seconds (at least the ones in the reviewers guide,) I'm going to say up that to a few minutes before you play with it.
The phone-side of the wallet has a space where you can slide in a tray popping tool and a SIM or Micro SD card They'll be held against the phone until such time as you twist the wallet off, so little danger of them falling out.
The wallet portion of the WalleyGrip holds three card extremely tightly. So tightly I was a bit worried about getting more than two in there, but it held. Three cards is not a lot in my world, but then again I'm a special large wallet requiring snowflake generally. Too many places with plastic membership cards. You'd think everyone would get with the program at this point.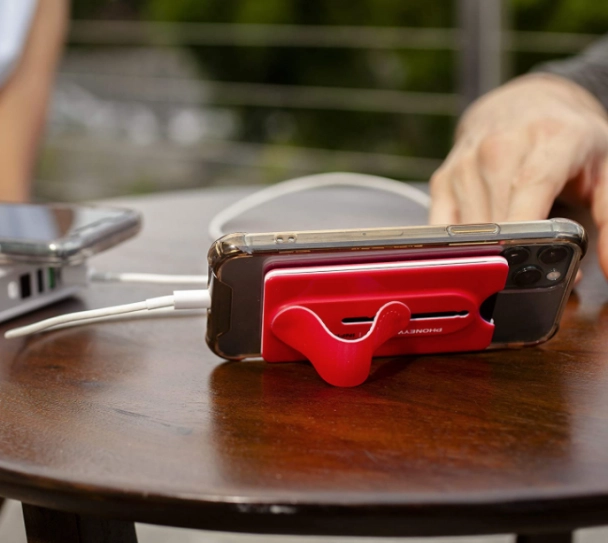 If you only want to keep up with one thing (your phone/wallet combo,) at such point in the future when we're actually allowed / safe out on the town… the WalleyGrip may be the perfect device for that. I have a feeling this was not the best year for them to launch as the near perfect night on the town wallet doesn't scream "buy me," while you're looking at cities shutting down for Covid related issues.
Unfortunate timing aside, the WalleyGrip is a very cool little aftermarket add on for those wanting to keep up with less while still carrying what they need to buy booze. The specs and press claim it's capable of contactless payment if your credit card is in there as well, but as I said some things I could not test, that being one of them.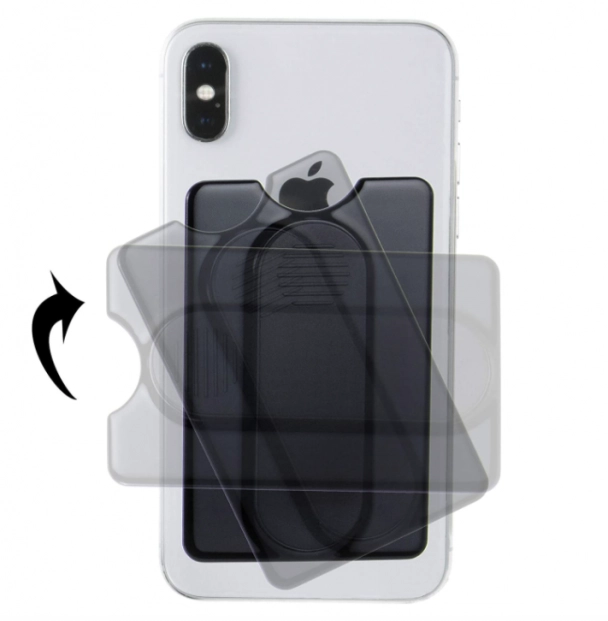 The WalleyGrip is priced at $19.99, feels sturdy, and had many uses. It's a gadget I wish I had the ability to work on my case.
Grab one at Amazon or the manufacturer's website.