The Samsung Galaxy S21 Ultra 5G a week in review (photos)
There have been some things that have kept me from continuing the daily reviews that are unrelated, but here's a quick rundown of the past few days on the Samsung Galaxy S21 Ultra 5G.
Photos
The camera hardware is brilliant. The software makes me want to throttle someone. Perhaps I'm missing something, but I don't need 108mpix all the time and that's what I get, that or 12mpx – not seeing where to choose – 12 meg JPGs or 1-4 meg HEIC format. I've opted for the HEIC and paid Microsoft $1.08 so I can view thumbnails.
I wrote that paragraph and found that I'm looking at a series of 12mpix photos coming in at 2mb or less… ok then.
OK, photos are great. I'm not going to be able to reproduce them here in perfect resolution so please be aware you're looking at whatever WordPress did to them after I had to convert them – these are not the quality pictures I have. The Pro mode just don't seem to want to sync with my setup, but we'll examine pro mode when I've got some good ones to look at.
Let's start with the Squirrel feeder – this is taken about 35 feet away from inside my car through the glass with the phone on the steering wheel when zoomed in.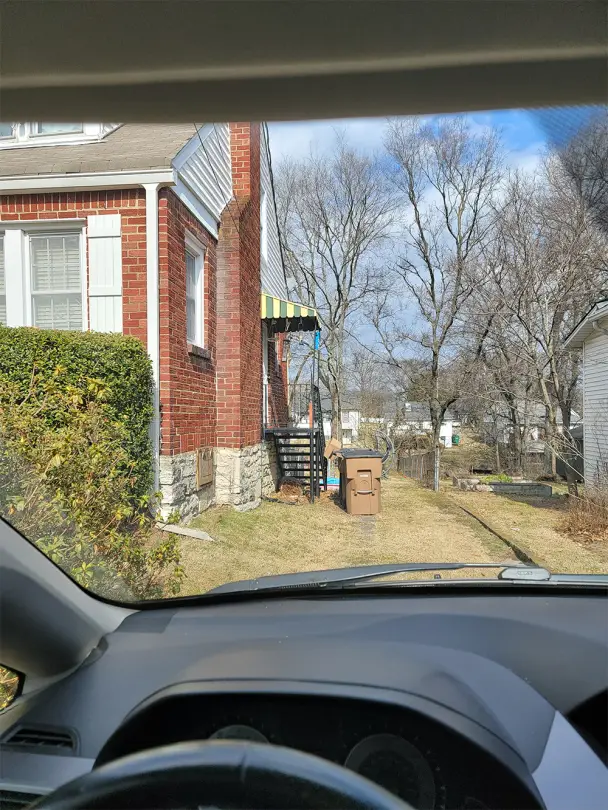 Same HEIC picture zoomed in a bit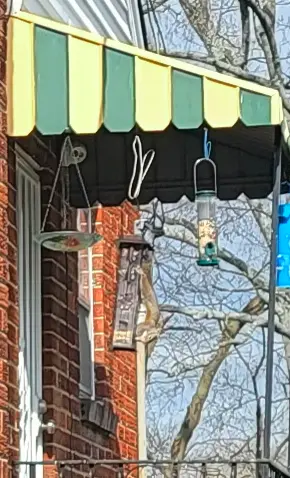 You can see it's ok – this was on the wide lens, looks like 12mp non-pro mode.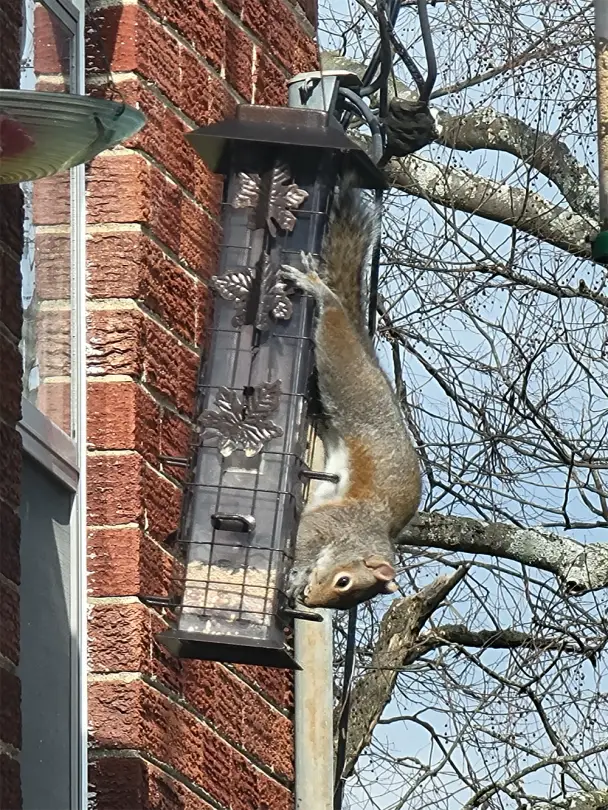 Zoomed in so you can see where it starts failing in the codec / original image, it's not bad.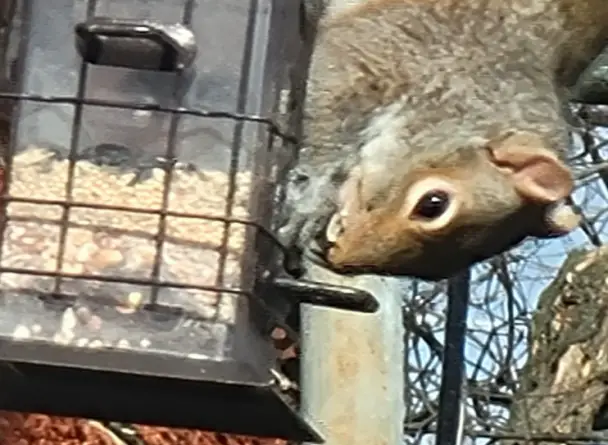 The following are from a project I'm doing (don't judge, it's not done yet) and for some reason these all came in at 108mpix. Low light conditions or backlit in one case. Zooming in there's granularity from low light, but it's impressive.
Be aware I ran out of time/wood and did not finish the can holding slats I know they're missing. Getting a plank for some table saw action today. String was temp. I know.
OK, so where this thing really shines is portrait mode. I took about 10 portrait photos and 7 of them were reasonably good. I could play around with the background effects some, but the following were the results of about 11 seconds of attempts with moving targets. I've included a couple of the fails below, can't get permission on one of the great ones.
Not perfect (glare or some weirdness in one,) but it got better when I chained up the children in the last couple of photos. Amazing what a photo chain can do.
Oh, I consider this next one an interesting fail in portrait mode… be aware, I know it's bad… Portrait mode is made for one person but there's a color pop option for the background.
These are all bad attempts with moving targets but yeah, I'm pretty happy with the potential.
We'll do more on photos as I get things. Trying to catch up on work today and failing.
---
Battery
They haven't made a phone that can take me using it past a day yet. Still haven't. Close though and you have to set the video to highest settings, which I did. You also have to be doing a lot to kill this. Oh yeah, side note my Galaxy Note 8's battery problems went away after an update so I think that was unrelated and I hope the battery on the S21 is as good.
The stuff you're not going to use
The call quality is great on the Samsung Galaxy S21 Ultra 5G. I guess I didn't like the quality on the Note 8 come to think of it. I'd usually grab a headset if I needed to talk. People complained a lot about the blurpyness of the audio but whenever I'd test it it was fine. Never did figure that out.
The S-Pen works if you've got one from another phone or have decided to just purchase one. At least it works with the not particularly technical marvel of the Note 8's pen. I do not have one of the fancy Bluetooth S20 pens to test but I'm betting.
My old S-pen is somewhat meh. Tried using it to open a plastic wrapper once and there went the tip. Still functions for what I actually use it for which is not writing.
---
Samsung Galaxy S21 Ultra 5G Software
I'm still unsure why the biometrics app kept bombing out unless I was on LTE, but it did. Not particularly useful error messages of try again later.
The setup by default seems to not have power sharing as a tappable option and that seems strange. I added it but yeah, if you're selling chargeable buds have that in your quick settings.
While I am not quite as thrilled with the default 2021 Samsung OS, I don't dislike it. For reference the Note 8 was the first phone I didn't root and throw the default OS away. I've not run into anything here that makes me want to scream yet.
App and data transfer I've been told it worked flawlessly for other people. I had maybe 3 out of 140 apps transfer their data over (and I know it completed.) I lost a lot of progress in some very badly designed games.
All the Google syncing ones got their data back, but yeah. All my accounts had to be re-logged into. From what I could tell nothing other than apps were transferred and if they had a cloud sync through Google or FB they pulled their data back.
I do not know if this was because I'm a special unicorn, my old OS was a good few versions behind the new OS, or if people who message me are all part of a conspiracy to say good things about Samsung.
That's about it for week one impressions. It's a phone, awesome camera, pretty fast. Won't change your life. Thus far does not annoy me. I'm digging it.
Buy stuff, or don't
Going to be very clear here, I've got a vested interest in getting you to purchase this phone. As such the link is tagged. We make between 4 and 6 percent on any sales taken through the link. Many sites even if there's not a tagged link clicking will send a referrer URL and the site will get paid.
You click this link and buy a phone or literally anything on Amazon, Paul gets beer money (4-6% usually). You open an untagged link from here, no beer money but you can't really trust that.