Maonocaster Lite AIO Podcast studio review
The Maonocaster Lite bills itself as an all in one portable podcast production studio. It has significantly more features built in than the average podcaster probably needs. I believe this would be a little more accurately described as targeted at the Twitch and live streaming crowd. This feels like it's designed to be a live and real time device rather than a pre-recorded podcast unit production.
TL;DR – a lot of notes on the Maonocaster Lite after 3 weeks. Not a lot of judgement. Half of the review.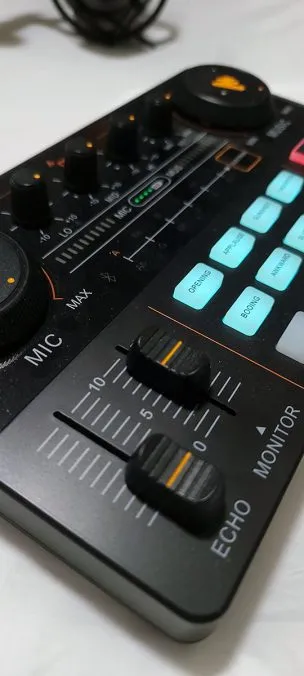 I realized after writing most of this compilation of notes that "live podcast" is indeed a phrase these days. My preconceived notions of packaged downloadable shows being podcasts is antiquated. I'll go back to my GenX cave and wither.
This is a (half) review of the AU-AM200 Maonocaster Lite – S4 edition.
The S4 is the premium mic bundle offering. The S4 sits between the S1 and S6 offerings (which appear to be solely mic holder differences). I'm going to start with this piece. A streamer will be assisting me with a second in a couple of weeks. He'll be reporting on the experience using it live in a preset format.
It's in Logan's hands now, I will follow up.
Due to a kitchen remodel, wife working from home, construction at my work next office over, kids being out of school, snow days, two guests in town for the past week, sore throat from drywall dust (which you can see on everything,), I haven't had a quiet moment at either work or home in 25 days at this point.
You're getting a lot of text and next to no audio here. Should you want a couple of hours listening to Paul doing testing audio and being interrupted by children, loud bangs, and the like let me know.
Maonocaster Lite notes
As my podcasting experience predates the term "podcast" by several years and involved recording and editing audio on Sound Forge on a Windows 98 system, then pushing it to a Windows Media server, changing a URL on a web page using Vi, a live/real time mixing version has taken some getting used to.
OK, so purely subjective the mic is consumer level decent. It feels about the quality of a low end professional $300 microphone I worked with in about 1998 with the Eclectic Ill and The Show. I wouldn't call it NPR quality, but you can probably fake it with this mic and the adjustments. There is no band handy, and while I'm doing karaoke's finest while coughing, I don't think this microphone is set for music. It feels and sounds good, but talking is where it's feeling right.
The microphone + mixer noise cancellation (when on,) is surprisingly good at cancelling out some of the nonstop buzz in my house. This buzz is from fans, air filters, construction nonstop all day. Additionally kids who are out of school for inclement weather that can be heard a mile away. All the time.
There are two microphone inputs, and three "pod" 3.5mm outputs as well as a USB-C which becomes an audio input/output device (shows as a sound card,) when plugged into your computer. There does not appear to be a way to mute or control an individual microphone, not that I think that's a huge issue. Two inputs are good for interviews and cutting off a guest 4 feet from you probably is not a concern.
You've additionally got headset out, "output," so I'm not sure if 3x 3.5mm outs is your limit. I don't have enough things to test upper numbers with. They claim three. It appears you might achieve six if the USB-C, "output," and "headset" are counted.
Music (or whatever you want to control,) can be input via 3.5mm/1/8th inch standard audio jack or Blueotooth (pair a device to it, stream music.)
Included mic really wants to be at an exact position in front of your face. The drop off in distance appears a little more extreme than what I've worked with before. I have not been on a lot of microphones lately however. My career in Nashville is more IT and less Music City.
I watched several video reviews, all of which pronounced it differently. The company's rep says it's pronounced "mono" like monologue, monophonic, etc. "Mono" one "caster" oil.
This feels like overkill for podcasts (edit: what Paul previously considered podcasts,) probably about right for casual streamers, and underkill for serious DJing or music.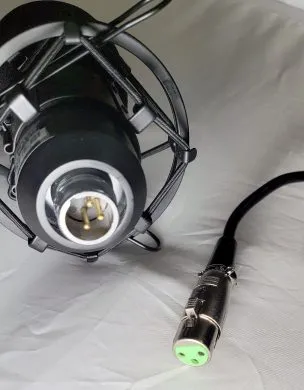 On the DJ front – first off it's portable. The 4 unassigned buttons allow you to do some limited loop sampling if you want, there's pitch shifting, some effects, 8 pre-programmed audio responses (opening, applause, gunshot, laughter, booing, awkward, slapping, cheering,) – not really required for any of the podcasts I listen to, but I may not be listening to the same demographic as the target audience.
It also has a side chain button which I spent far too much time going down the rabbit hole to determine I wasn't going to be using it. I can't really comment on this.
More notes on the Maonocaster Lite
I didn't find the included documentation particularly helpful beyond what plugs in where, but it is useful to find what you missed when playing with it such as the musical note music shifting. Included battery life claims to be about 8 hours, but if you're powering over USB-C the sky's the limit.
The bundle differences in the Maonocaster Lite are the S1, S4, and S6 currently – these are Mic with tripod stand, mic with professional looking desk stand, and mic with desk mount arm and pop shield. The current pricing (over the base unit,) tends to indicate you're paying about $23 for the mic as a base price. $36.99 above that for a better metal base, and $20 over that for a desk clamp mount and pop shield.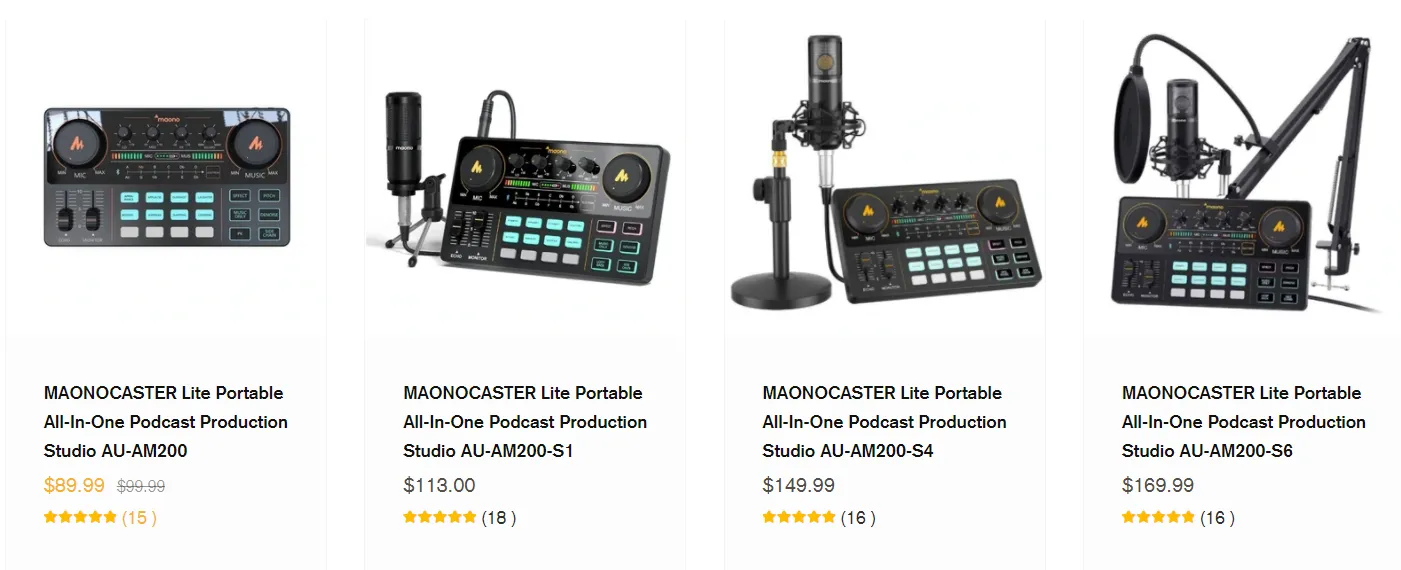 From what I can tell, at the top end (s6) you're paying about $20 more than the least you could possibly pay purchasing a different mount and mic, however I have not reviewed any of the things I'm pricing. On the bottom end (s1) you're paying less than I could find. And the S4, which is what I'm reviewing, at least at the moment I'm seeing it's about a $2 deal.
The base Maonocaster Lite is $89.99, and should work with any 3.5mm / 1/8th inch audio input so if you've already got your microphone and stand there's no need to look at the higher end systems.
Critiques
I wish there were better control on the overall gain. It's loud enough in general, but I was attempting to record in the times when I finally had a quiet moment. Everyone was asleep. I couldn't achieve enough gain off the unit.
The fact that the M rotates with the knobs and becomes a W annoys my design sensibilities.
No touch differentiation between any of the buttons. You need to memorize them or look what you're touching.
Lights are not on the knobs, but are on the buttons. Kind of want the lights on the knobs.
I wish this had Bluetooth out as well. BT in is nice, but it would be nice to not have to wire anything.
Review/know your use case
It's a portable system, the mic stands (other than on the tripod S1 version,) don't really fit with the portable vibe. This is one of the few cases where I think a carrying case might be a valuable or at least useful addition.
If you're not moving your podcast/stream/twitch production occasionally is this needed? If you are do you want a desktop mic stand, or desk mounted arm?
Overall
At the base unit price of $90 I'm not having a problem with this, and I'm cheap. I also find problems with everything. I might consider ditching the mic and stand in favor of a better one for either home or away. That said, for what this does, as long as it fits your use case, the Maonocaster Lite is decent.
You can grab the Maonocaster Lite on the manufacturer's website, or on Amazon.