Looks like the $200 offers on Pixel 7 Pro ends in two days
While researching whether I wanted to get a Pixel 7 Pro, looks like October 23rd is the end date on some of the specials in the US.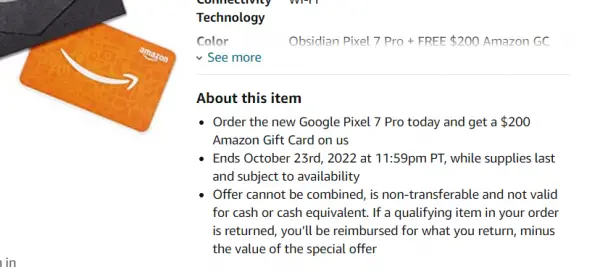 Also noted that when searching Amazon for Pixel 7 Pros the only one that shows has a $100 offer… at least for me… I searched for the 512gb version and it showed $200. Clicked it, changed the storage to 128 & 256 and both of those showed a $200 Amazon credit.
So, be aware.
Here's a link to a $200 savings one, if you use it we'd make some commission.
Here's a link without a commission tag. If you use it you help Jeff Bezos build his rocket ships.