Day two of the December Pixel 7 Pro update – cautiously optimistic
I had a *lot* of the issues that the December Pixel 7 Update listed as addressed. The primary one was Qi charging was completely hit or miss. If I got the notification that the battery was low and I popped it on a wireless charger I was pretty much guaranteed to wake up to a dead phone even if I verified it started charging.
This appears to have been addressed. That or I'm shooting myself in the foot here. Both nights since the update both adaptive charging and wireless charging have worked as expected.
Fix for issue occasionally preventing Adaptive charging from working in certain conditions *[2]
Fix for issue occasionally preventing wireless charging from working with certain accessories *[2]
While there's been no issues with Bluetooth since, that was also very hit or miss so.. waiting.
What I did notice after the update was this:
Fix for issue occasionally causing screenshot captures to fail in certain conditions
After the update I got my first failed screenshot. I'd never had one fail before. Nor have I since. I take a lot of screenshots because I have this blog and all where I talk about phone stuff.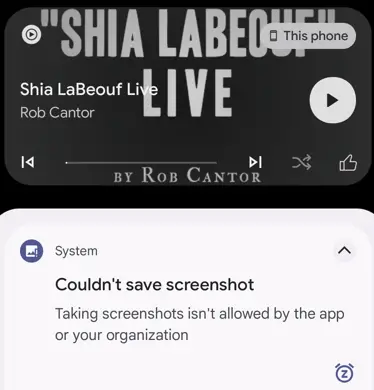 This was during a post-install lockup that lasted, it seems, about two minutes where I could not get the phone to do anything and a small white arrow (maybe) sat on a completely black screen sort of pointing up and to the right. Yes, I tried power+vol down, power+vol up, power by itself, power+vol up and down.
Adaptive charging held me at 80% last night. Woke up with 80% battery. By the time I got to work I had 100%. I don't know if it has figured out my routine or what but that works for me. That's what I'd want on a normal day.
The odd 500mAh battery drain that meant the phone had a life of 9-10 hours max disappeared. We're looking at more in the 14 hour range for my usage. Yeah it's not all day but I use it a lot.
The camera multi-photo issue is still there… take a bunch of photos and maybe you'll see it… it just stops and doesn't tell you that it's processing or doing anything… oh why isn't this photo taking? No idea… wait a minute and it will. This is a user interface issue, but needs addressed.
So at this point we're into the cautiously "I don't hate this." level of Google Pixel 7 Pro enjoyment. I'll update if all my words come to bite me in the ass.
If you've had a great Pixel 7 Pro experience thus far, good on you. Happy for your product experience. I didn't. I'm not wishing ill on the company for anything other than the Nest Wifi and some abysmal support interactions.