I tasked Bing's AI with creating horror Muppets. This is what I got.
It was a lazy Sunday, the family crashed on a couch recovering from a Dollywood vacation, me still recovering at three months from whatever I had, and way too much outdoor swimming. We happened to be watching The Muppets Mayhem and my 10 year old mentioned something about zombie Muppets. I was playing with Bing's AI app and started making images.
Pictures are below, you can skip the commentary… I've loaded it entirely at the top. I also tried getting it to paint various Marvel characters and got some weird responses. Mostly playing around to see what Bing was capable of and what the limits of AI understanding were. I feel that Bing's AI generator which is powered by DALL E seems to have figured out Guinea Pigs pretty well.
Muppets were fine, but Avengers were not. Odd considering Marvel Zombies.
I could not get Iron Man painted as a zombie, same reasons listed above, but I could get a portrait of Iron Man created, and then request to make that portrait a zombie.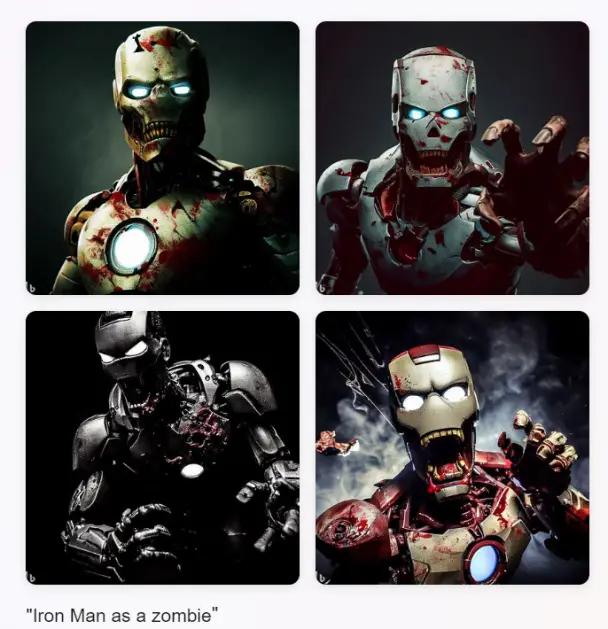 A horror show
The below were the results of asking for zombie Muppets, and a couple of attempts at getting horror movies to work. I attempted a cross with masked killers (Ghostface, Jason,) but the masks were unrecognizable.