Three months with the Vantrue N4 Pro 4K 3-channel dash cam
Back in July I started with the Vantrue N4 Pro to see what a difference a 4K front facing camera combined with two 1080P (interior and rear,) cameras could bring to the table. What I determined was that it's a premium performer with crisp clear video that with any other mounting options might just be perfect.
Let's get into it.
Vantrue N4 Pro specs
Model: Vantrue N4 Pro
Type: 3-channel dash cam with front, cabin and rear cameras.
Resolution: 4K / 1080P +HDR
Sensor: Sony STARVIS CMOS sensor for front and rear cameras; Sony STARVIS Night Vision sensor for cabin camera
Lens: F/1.4 aperture and 155° wide angle for front camera; F/1.8 aperture and 160° wide angle for cabin camera; F/2.0 aperture and 165° wide angle for rear camera
Display: 2.45 inch IPS LCD
Audio: Built-in microphone and speaker
USB Port: Type C USB
Video Format: MP4
Video Playback: PC (Windows, Vista, Mac)/TV/Dash Cam
Storage: Up to 512GB MicroSD Card (not included)
GPS: built in
Voice control
The exciting caught on dashcam footage
Unfortunately this does not exist. I had some, and the SD card I had decided to die. This was not Vantrue's fault. The high endurance SDXC failed after I witnessed an incident and before I got home to pop out the card and save it. The SDXC was an RMA replacement for the original that failed similarly in another dashcam, and now it has an RMA replacement.
Without the exciting dash cam footage I just compiled some driving video and interesting tidbits found
What I believe I observed
Let me preface this with this is nitpicking. I believe this camera will work in almost any event and will be extremely useful in any crash and with identifying most vehicles.
It started with noticing that the clouds were smoothed on the front 4K camera. They don't appear to be on the 1080s. Everything looks cleaner than it was. Cars look brand new. Everything looks clean and crisp.
I was there, it wasn't. I mean, we're not talking mudding vehicles, but very few of the cars filmed looked in person like they were straight from the car wash. Everything on the 4K camera looks better than it was.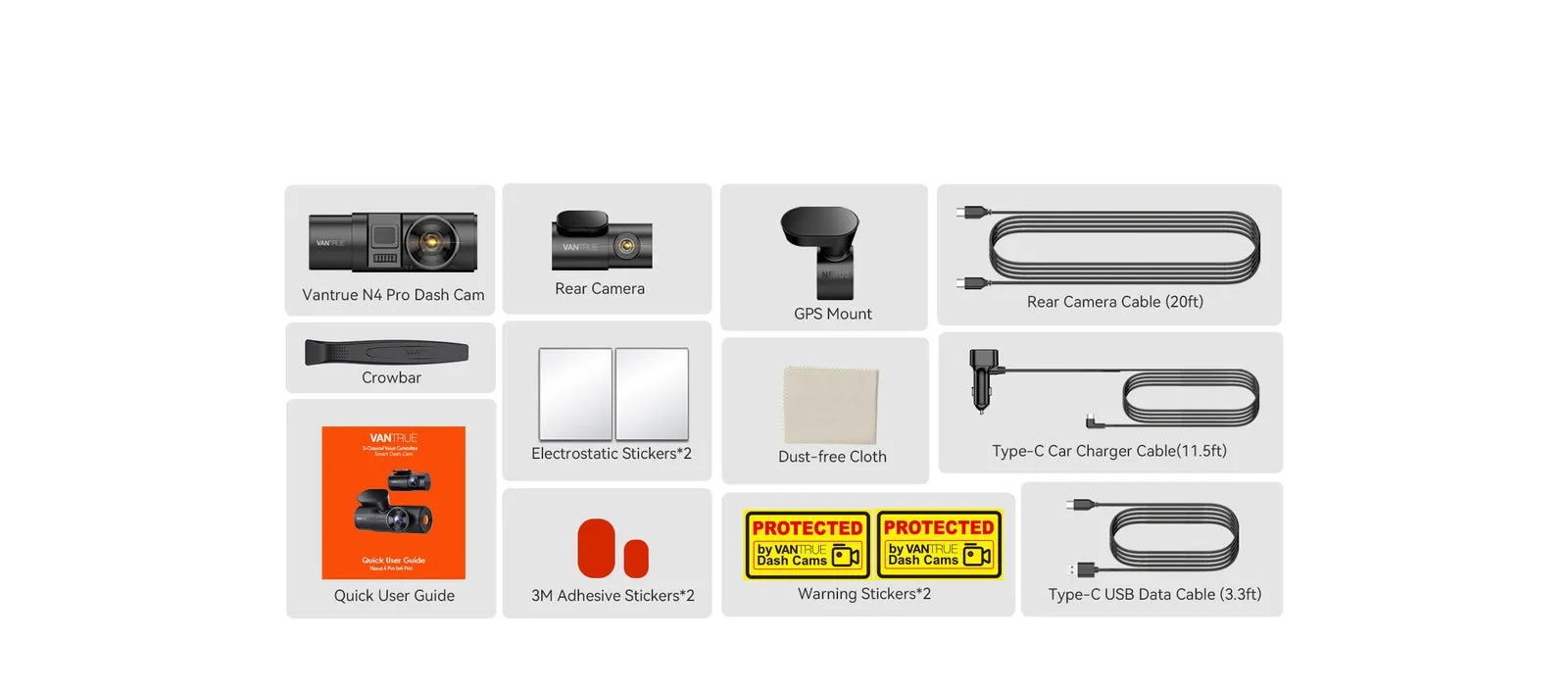 That said, if you'll note in the video where I ask if you can catch the tag on the oncoming truck – you in fact can. That's what matters.
There's a slight bending to the world from the wide angle lens that is observable. The 1080P cameras function great, no issues there, but this is the 4K camera and since that's the star of the show that's what I'm picking on.
Clouds get smoothed much like the cars do.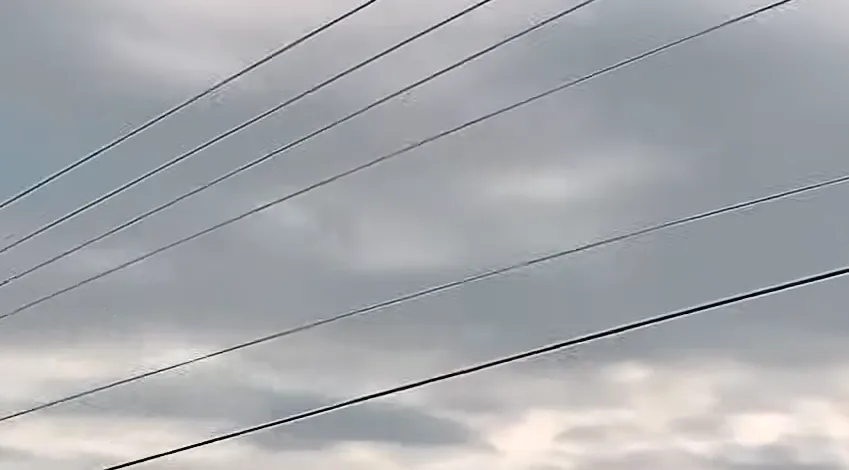 Attaching a picture of the wires, you can see some artifacting there.
My guess is this is the fault of the 4K video codec they're using. It's discarding image data to maintain a stream rate. And for identifying tag and what happened it's fine, but if you want to regail your captive audience with a beautiful sunrise while driving video, it's going to heavily drop it.
4K input doesn't always mean 4K output… this gives things the Netflix treatment, other than the 1080s, and that's ok.
A sticky mounting situation
I have probably mentioned before I absolutely hate 3M methods of adhesion for anything serious. And unfortunately this is mounted via 3M pads onto an electrotatic sticky pad or directly to the glass.
If you're a new reader or want a quick refresher of my dislike of tape adhesion options, it's because they either leave a sticky residue, or just don't work. For the Vantrue N4 Pro camera it's the latter. I'm going to save time on this and just say that in no situation was I able to achieve more than a temporary adhesion using the 3M adhesive stickers.
This is to either their electrostatic pads, or directly to the windshield. With heating the pads up, or without. It does not matter the stickers do not make an even connection to my windshield and end up peeling off:
They even sent me a replacement set of stickers. I bathed the windshield in alcohol and wiped it clean. The electrostatic sticker sticks, the 3M never adhers fully.
My longest adhesion involved some double sided sticky tape that was thick enough to curve correctly with my window and it stuck to the window, never let go… but would not stay connected to the base of this unit. Basically the opposite effects of the 3M sticker adhesion.
If this were a suction cup, I'd love it.
As for the rear, I cleaned the rear window starting with windex and working my way up to alcohol, verified there was nothing I could see there, applied the anti-static plate, adhered the camera to it, and bam: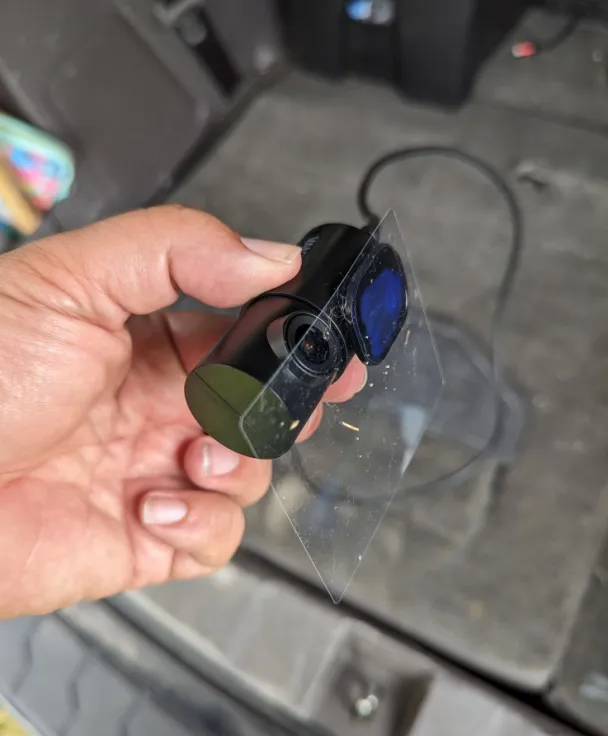 I attempted to mount the rear camera with an electrostic mat. Turns out nothing will stick to my back window. It's not just this. I do not consider this a failure of the glue or the mat. I ended up sticking the camera to the hatch and all was good.
Oh FFS not with the glue again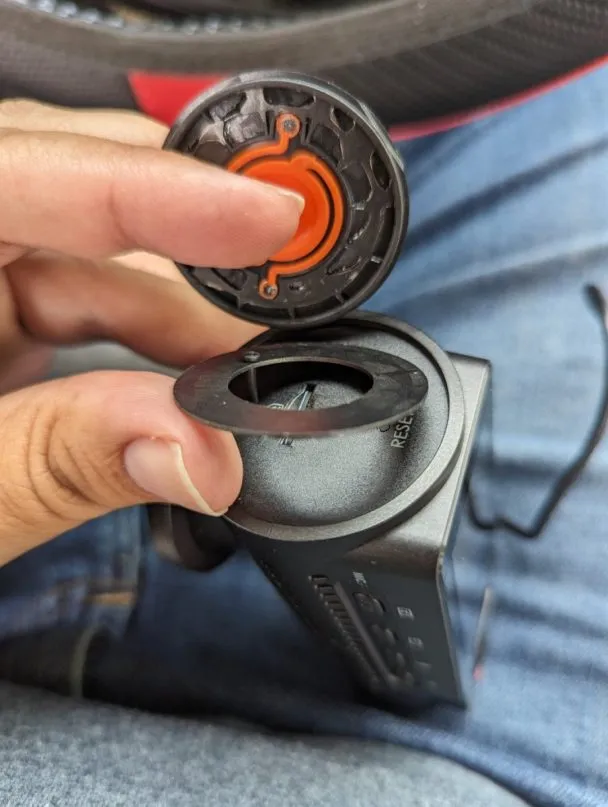 What you are seeing here is the side door which should be a door held by a magnetic disc that covers the SD access. I came to my car on August 8th it looks like and it was on the ground. You can see the glue was held to the magnetic disc, and it failed.
Based on my photos this was one day after I installed it. If you check out the 1-star reviews on Amazon you'll see I'm not alone.
Is the 4K worth it on the Vantrue N4 Pro?
4K at 30 FPS (2160P) vs 1080P you'd think the answer would be go for the more pixels, but what's getting recorded is essentially the same image data. I'm not sure there's enough improvement in what you end up getting to justify an upgrade if you're happy with your 1080P dashcam… but you do you.
Voice control
There are some voice commands you can execute such as taking a picture and choosing a camera, but for the entire nearly three month run of using this I've had no reason to use it and generally turn it off because it activates for the radio, and quite often believes I'm talkng to it an issueing a command when I say "hey google play the news."
So, not something I'm particularly interested in as a feature, but if that's something you want it's there.
Over the air firmware updates
As things pop up that are not glue related, you can get updates to the software. Hopefully they'll release a version with the option to turn off whatever this smoothing they've got going on.
Installation notes
The USB-C cable for the rear camera is thick. It's a good data cable, and not a great cable for running. I mean, it'll last forever but tucking it away is an issue.
The crowbar they provide is useful, but man that's a thick cable.
Things not covered
Parking mode needs a kit. I did not have that kit, but it enables some really useful looking options to record what's going on around your vehicle 24 hours a day.
There's a polarizing lens that really IMO should have been included with this camera. As you can see in the dashcam footage above you get to look at your dashboard reflection a little too much.
Is Paul recommending this or shooting himself in the foot again on a review?
Based on the unit I was given and the issues I had with both the 3M adhesive mounting and the door falling off, I am going to go ahead and say I would pass on the Vantrue N4 Pro. Great camera, horrible mounting experience, I actually like almost everything about it but with the inability to get it to stay up with any mounting options I attempted. There's also that it fell off while my wife was driving the car.
Oh yeah, did I mention that shortly after it fell off my wife got in a fender bender in my car? That happened. Not because of it but damn it pissed me off that we didn't have a recording.
If you want it however, the Vantrue N4 Pro is available on Amazon. I would additionaly advise getting this double sided tape, and adhering it to the windshield because the electrostic mats I can't adhere anything to. Brand new 3M sticker they gave, heated, pressed in and cooled, and falls off in six hours.
There may be better tape for mounting, but that is what I had from another project and it worked after all the 3M options failed.
I seriously wish this had a suction cup or any other mounting options.