A month in – the Monoprice Dark Matter 27″ IPS QHD 2560X1440p 2ms(OD) 165Hz Monitor
Monoprice approached me about their Dark Matter 27″ gaming monitor last month, and I decided to give it a try.
Now in all fairness for this review, let's reveal the playing field: I'm a 50 year old colorblind gamer, and as such testing the 2ms lag isn't doable. Testing was conducted on a z690 Pro4 i7-10700KF @ 3.8GHz using a GeForce GTX 1070 Ti in a multi-display configuration.
Additionally I used the Dark Matter 27″ sideways (portrait) because I'm a special kind of gamer / writer. Connected via DisplayPort.
What's shocking here is how little I can report. Games looked great, played great, I had no issues. The color representations seemed significantly better than my old non-gaming monitor, but there was no comparison in the replacement. This destroyed the old one, but the old one was old and becoming a little bit fuzzy.
At this point all I had for this review is that they gave me a monitor with specs I can't quite test to due to age and my other hardware, but it appears to reach as advertised.
If you follow my review on Pocketables you know what you're getting next and that's the list of reasons you might not want to purchase this, because it seems to this point that it is what it says it is, with the testing I was able to do.
---
The annoyances
We'll start with the power indicator. I get it, people like to know when something is on or off. Please give me an option to not add light pollution to my room. There's no option to turn it off that I can tell in the setup menus, and if the computer is on and connected there's no reason to have a constantly displayed blue light.
I've got other monitors that are power light only for when not connected and displaying and I love that… this can be fixed with black tape.
The VESA Mount lists simply as 100x100mm, my 10mm screws were too short to deal with the recessed plating as, well, it's in a pit. I measured the top two screws where they caught and I think I ended up with 4 Home Depot m4 20mm. Unfortunately for me I did not measure the bottom two or I would have gone a size up. If you mount portrait this become important.
I'd love to tell you what length screw to use here and I had great plans having left the $5 of screw bags on my desk so I could reference them in this article, but some kitten ran off with them. Oh wait, e-receipt in trash. m4 20mm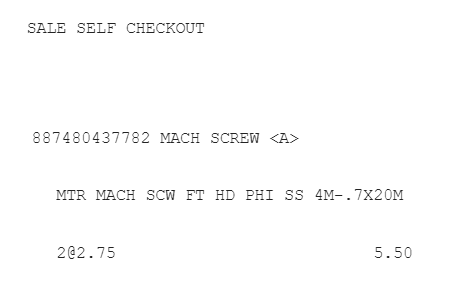 Yes, at $5.50 in parts I was able to VESA mount it using two screws…I have plans of going back and swapping two of the screws for longer ones, maybe get really long and use a hex nut to back it out/tighten as needed. Maybe just survive with a VESA mount of 2 screws.
Changing the response rate
Main menu, manual image adjust, response time.
It's a gaming monitor, have an app that monitors what apps you want supreme performance mode on? Maybe an option to cycle through performance rates with one press? Eh…
Specs
Resolution
2560x1440p @ 165Hz
Aspect Ratio
16:9
Display Colors
1.07B
Brightness
300 nits(Typ)
Contrast Ratio
1000:1
Vertical Frequency
50‑165Hz
Response Time
2ms (OD)/ 5ms (GtG)
Viewing Angle (H/V)
178°/178°
Ports
2x HDMI v2.0, 1x DP V1.4, 1x Audio out
Speaker
1x 2W
Power
AC 100‑240V, 50‑60Hz
Consumption
On: 40W
Standby<=0.5W, Off<=0.3W
Stand By
<0.5W, (Off mode<=0.3W)
VESA Mount
100x100mm
Stand
Tilting
Packaging Method
Corrugated Box
Product with Tilt Stand
 
Dimensions (LxWxH)
7.14″ x 24.31″ x 17.77″ (181.5 x 617.4 x 451.3 mm)
Weight
13.75 lbs. (6.25 kg)
Overall
A sleek, mostly non-offensive gaming monitor that does more of a job than I am capable of viewing. There's nothing wrong with it and coming in at under $160 it probably is not a bad choice if you're looking for flicker-free smooth high FPS gaming. It will, however, give you one less reason to claim you got sniped.
The Monoprice Dark Matter 27″ monitor is available on Monoprice.
Pocketables does not get commission on this, feel free to drop a line with any questions.
Monoprice Dark Matter 27" IPS QHD 2560X1440p 2ms(OD) 165Hz Monitor
The Dark Matter 27" Gaming monitor performs as advertised, no complaints. The multiple inputs give it the ability to display from a PC, laptop, and a phone without re-wiring. It's good, you should get it if you need it.
Product Brand: Monoprice
Product Currency: usd
Product Price: 159.99
Product In-Stock: InStock
Pros
Well built
Looks good
Hidden speakers are useful
Cons
VESA mount issues
Always on power indicator
OSM