Unboxing the Sony S610 Walkman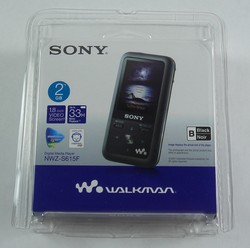 For a company so often on the cutting edge of innovation, Sony is appallingly behind in the DAP industry.
Its recently unveiled S610 and A810 series of flash-based Walkman players helps to reduce that gap by bidding farewell to the much-loathed SonicStage software and ATRAC format and by welcoming video playback (M4V and MPEG-4 up to 30 fps) to its feature set. The S610 series sits on the lower end of the "Video Walkman" scale and includes the 2GB NWZ-S615F, the 4GB NWZ-S616F, and the 8GB NWZ-S618F models in black, silver, red, and pink.
I ordered the 2GB black version from Amazon last week and just got done unboxing it. Have a look!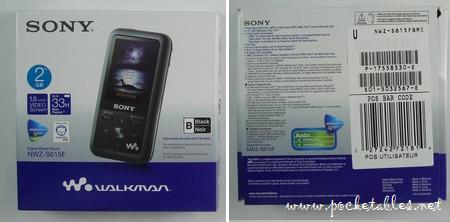 The packaging is a bit of a mess, if you ask me. Once the hard plastic is cut open, the box doesn't hold its shape anymore. I don't know about you, but I keep all of my gadget boxes in a dedicated space in an extra closet (resale value and all that), so the S610's "wobbly" cardboard is mildly annoying. It's nothing some scotch tape can't fix, of course, but that's beside the point.
The S610 comes with a cradle connector (for use with the optional Walkman Cradle
), earphones, USB cable, quick start guide, and a software CD containing MP3 Conversion Tool, Napster (free 14-day subscription included), and Windows Media Player 11.
Here are some parting shots: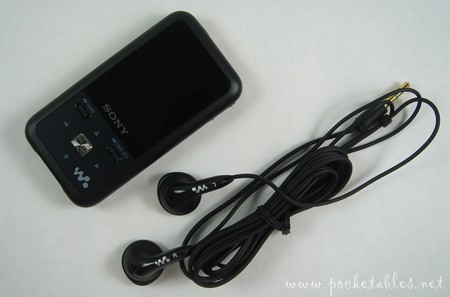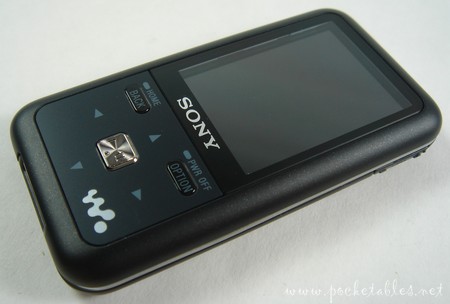 Update 10.21.07: Read the full Sony S610 Walkman review.