Why I finally decided to put a custom ROM on my HTC EVO 4G LTE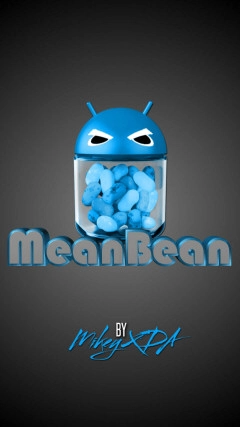 For the longest time, my HTC EVO 4G LTE was completely stock, except for being rooted. The phone's stock software allowed me to pretty much do anything I wanted, and root access allowed me to install a few extra apps that did some extra things, too, like freeze a few system apps I didn't use, roam on command, and tether for free.
Then Jelly Bean happened, and my EVO bliss soon died down.
Suddenly, a lot of those root-only things I used to take for granted stopped working, and I realized how much I actually relied on certain things that users of custom ROMs take for granted. After the Jelly Bean update, none of the changes I made to my system partition stuck after a reboot. Roam Control stopped working, and that is an essential app for me since Sprint's service has degraded so much where I live. WiFi tethering got flaky, and sometimes I couldn't connect at all. I couldn't stop the shutter sound in the camera app anymore … I won't go on, because we've already covered all of these problems (and then some) in the past few weeks.
HTC basically gave all rooted EVOs a big slap in the face – especially with the nonsense regarding the system partition. And that was finally the straw that broke the camel's back and made me jump ship to a custom ROM.
Normally, I like being stock. I like being able to get official updates as soon as they roll out, and I also love playing around with and figuring out all the aspects of an official ROM that many other people consider bloat. (It took me a long time before I finally gave up on Sprint TV and removed it from my original EVO.) But more and more, I'm losing hope that carriers and manufacturers can actually deliver decent software updates in a timely manner.
Remember the debacle with the EVO View 4G being stuck on Gingerbread for the longest time? Or how the Ice Cream Sandwich update kept getting pushed back on the EVO 3D? And now, with all of these problems that Jelly Bean brought my EVO, I've determined that the ability to access Google Now was simply too high a price to pay.
So now I'm running MeanBean, and I couldn't be happier. The developer has figured out how to make changes to the system stick. I can roam again. I can tether. And, I'm learning to appreciate all the extra little touches that are in this ROM, which are completely absent from the stock ROM.
Take, for instance, the ability to completely close an app just by long pressing the back button. Brilliant! Turning on the screen with the camera button. Genius! And now, with the latest release of MeanBean, fapple has been fully implemented, completely doing away with the app associations menu that so many people love to hate. And this doesn't even scratch the surface on the little tweaks here and there this ROM offers, including some nice optimizations to increase battery life and decrease lag.
The only thing I keep asking myself is this: Why didn't I do this sooner?