Sprint HTC One M8 3.30.651.2 RUUs released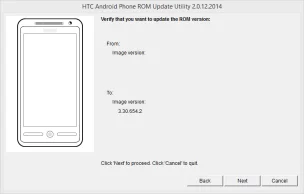 The new Android 4.4.4 software along with HTC's Eye Experience has been going out OTA to Sprint customers for the past few days, along with the visible enhancements comes some new radio firmware. For those who are rooted or on custom ROMs, this didn't mean too much as it's a development waiting game.
If you're S-ON still and rooted, the easiest way to get the 3.30.651.2 radio firmware is via RUU. Alternately if your phone has had a total meltdown, the quickest and easiest way to get it running again is usually an RUU with a version number equal to or higher than the firmware you're running as well. These ROM update utilities are exceptionally useful for retrieving a phone from a couple of missteps with low level root actions, so it's good to see them out.
The RUUs will only work for Sprint. Really, don't try it on any other carrier… if you do, tell us just how bad it ended up being.
There are two RUUs, which cover the Harman Kardon and regular Sprint HTC One M8 releases. You can use either RUU on either phone as they're the same phone, just a different mixer.
The source link covers how to get HK audio working properly on the non-HK device as there evidently is one more firmware to flash separately, so if you're not seeing the benefits of HK audio, try the ADSP firmware flash.
Each RUU is 1.6 gigabytes, so allow for some time for download. Unfortunately these are hosted on one of these file hosting solutions that takes ten minutes to push a gig rather than on a distribution platform like Bittorrent, so… yeah…I won't rant about antiquated large file distribution methods at this point.
Completely random shoutout to Phreaknic 18, which is meeting next door.
[
xda-developers
]