Chrome apps will soon be installable outside of Chrome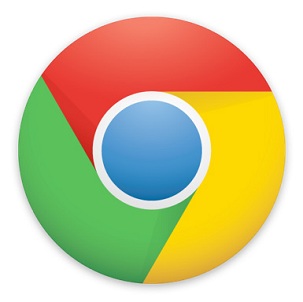 There are already two Chrome apps that exist currently for Google Play Music: One is a basically a glorified bookmark, while the other is basically a desktop widget that can be used for controlling music playback, and is also required if you want to upload music through your browser. But what if Google created a fully-fledged Chrome app for Google Play Music that basically acted exactly as it does on your phone or tablet – in other words, something that's more like iTunes, or even Spotify? And what if you didn't even need Chrome to install and use it?
As OMG! Chrome! recently uncovered, apparently this is one the way. A "full app" for the music service has been mentioned in a bug report filed against Chromium code, titled, "UX for Chrome App installer executable from non-Chrome browser."  Here's the relevant part of issue ticket:
We want to have this flow polished and launched for when Play Music releases their full Chrome App, since they want to market this to users of other browsers.
There are several things worth noting:
First, Google is working on a full Google Play Music app, which is pretty exciting in and of itself, and is something I've been wanting for years now.
Second – and more important – regards an upcoming change that will allow Chrome Apps to be installed using non-Chrome browsers. This is huge!
If Google actually follows through on this, it could mean that Chrome apps might be able to run on any system, period – even those that don't have the Chrome browser installed. And since Android apps can now be run through the Chrome Arc Welder … well, I think you see how awesome this might really be. Imagine Android apps running on Windows, without Chrome and without an emulator.
Woah.
Granted, I'm not sure if this is Google's end goal, or whether it's even at all possible. But Google is definitely working on something really interesting, and I/O can't get here fast enough!
[
OMG! Chrome!
]